Gerard Lighting releases new range of emergency lighting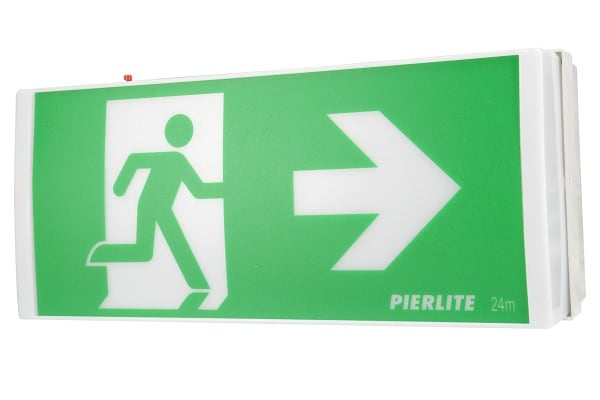 Gerard Lighting has a new range of emergency lighting that has been designed to feature the latest technology of Lithium Iron Phosphate (LiFePO4) batteries.
Gerard Lighting has completed research into LiFePO4 batteries and has endorsed them as the ideal battery for the next generation of emergency lighting.
"These batteries have a longer cycle life, low-toxicity, high performance, long-term thermal and chemical stability, and an impeccable safety record," says Gerard Lighting category manager emergency lighting Sid Gaurav.
The range includes Pierlite and Cellite brands which feature the new batteries with an on-board Protection Circuit Module (PCM) that gives maximum reliability. The new range is also fully compliant to the mandatory AS/NZS 2293, AS/NZS 60598 and AS/NZS CISPR 15 standards.
The Pierlite range has exit and emergency luminaires made for specific applications like commercial, industrial, correctional, freezer, theatre and weatherproof.
Pierlite DALI emergency products use Diginet Emergency Drivers, which fully comply with the DALI standards.
Diginet RAPIX Emergency Controls ensure the safety and integrity of an emergency system with its automated monitoring and reporting solution. Integration with the DALI lighting system offers simple to use software and hardware components which make it possible to create a flexible and cost-effective solution.
Products include:
Director 2 – Versatile exit LED luminaire designed for wall and ceiling mounting applications. Available with DALI options.
Blade 2 – Stylish, energy efficient and premium LED exit luminaire where aesthetics are everything – including commercial office areas, hotels, shopping and cinema complexes, apartments and hospitals. Available with DALI options.
Stingray 2 – Modern, quick connect LED exit luminaire ideal for interior exit sign application. Available with DALI options.
Warden 2 – Weatherproof IP65 exit LED luminaire in a rugged industrial environment. Available with DALI options.
Warden 2 correctional – High security exit LED luminaire in a rugged vandal resistant casing for anti ligature project. Available with DALI options.
Firefly 2 – Versatile, non-maintained LED emergency luminaire, suitable for interior emergency lighting application.
Pathfinder – High performance recessed emergency LED luminaire providing omnidirectional coverage wherever emergency lighting is required. Available with DALI options.