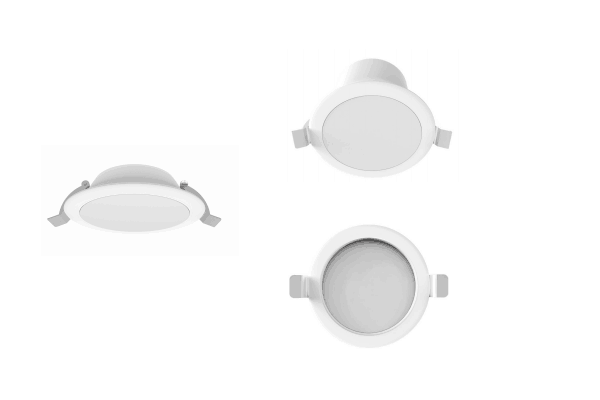 Gerard Lighting has announced the introduction of the PIERLITE Litelux LED Downlight range that has been designed for the electrical environment and climate conditions in Australia.
The range consists of three downlight styles that are available in flush or recessed diffused front lenses with 35,000 hours of average design life and a three year warranty.
The three models are:
PIERLITE Litelux Colour Select LED Downlight – a cost effective all-in-one LED downlight with integrated dimmable driver.
PIERLITE Litelux OptiColour LED Downlight – a high performing dimmable downlight with integrated dimmable driver that uses new technology to provide a smooth colour temperature change from cool (6,000K) to warm white (2,900K).
PIERLITE Litelux LED Downlight – a high performing, low profile design that is easy to install and has up to 850 lumens of dimmable light with a slim remote driver.
The PIERLITE Litelux LED Downlights enables the consumer to set the scene with dimmable colour and temperature changes, while deeper housings and customised board designs ensure better heat dissipation at higher temperatures. This also allows the integrated dimmable drivers to achieve maximum performance and life.
IC-4 LED downlights are tested to make sure they are safe to operate when covered in ceiling insulation so users can be sure that the IC-4 classification is based on vigorous tests at extreme temperatures and will ensure the LED downlights last as designed.