Gerard Lighting Announces the Crompton Hornet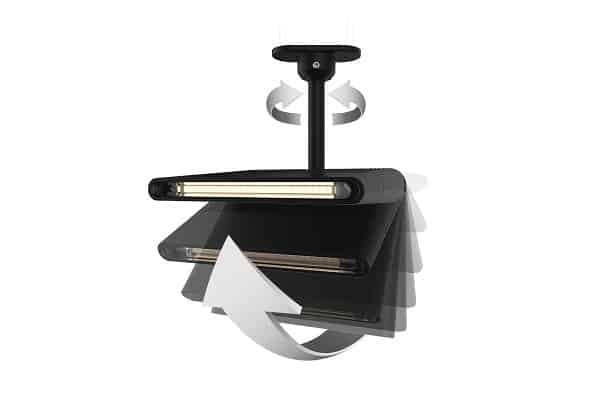 Gerard Lighting today announced the release of the latest innovative LED floodlight in the Crompton lighting range, the Hornet.
The Crompton Hornet features an adjustable head, the first low profile LED floodlight on the market to have one, with the flexibility to direct light up to 300 degrees horizontal and 200 degrees vertical. It's easy to install, with a retro-fit accessory included, and features a compact slimline body designed to disappear when mounted under the eaves.
"Designed in Australia, this unique innovation is unlike any other floodlight on the market today. It is the smallest, most adaptable slimline LED floodlight designed specifically for the residential market," said Gerard Lighting general manager Ben Mills.
"It takes the definition of the everyday external residential floodlight that we know, to a whole new level. Traditional floodlighting has typically been bulky and industrial in appearance. In contrast, the newly released compact, slimline design of the Crompton Hornet, provides home owners and landscapers with a stylish aesthetic for their external lighting. There's also no compromise on precision and efficiency and it offers the performance of larger units with the added flexibility to direct the light precisely where needed," said Ben.
The Crompton Hornet is designed to deliver absolute focus and robustness, with a weatherproof and dust IP66 rating. It produces high lumen output from the power consumed and provides cost savings compared to traditional Halogen floodlights and greater efficiency than many LED competitors.
"Part of our only consumer facing brand, Crompton, the Hornet LED floodlight, planned for release in February is an innovation we are proud of and hope will set the bar for superior residential outdoor floodlighting," continued Ben.
The Hornet requires installation by a licensed electrical contractor and is perfect for lighting outdoor entertaining areas, BBQ areas and access areas.