Fluke introduces new T6 Electrical Testers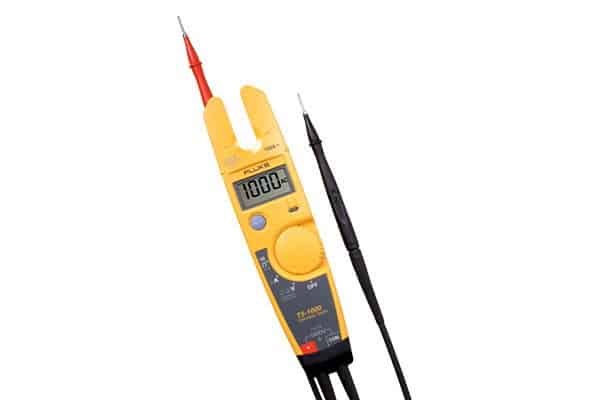 The new Fluke T6 Electrical Testers – which feature FieldSense Technology – have made troubleshooting safer and more efficient.
What separates these new testers from the rest of the pack is they're the only tool that allows simultaneous voltage and current measurements without test leads.
The T6 testers take reliable true-rms measurements in crowded junction boxes or along conductors with inaccessible end points. As a result, they minimise potential errors and reduce the possibility of arc flash as well as saving a lot of time.
With the Fluke T6-600 and T6-1000 testers, electricians can measure voltage up to 1000V without test leads or exposed conductors, speed through troubleshooting without having to open panels or remove wire nuts and lastly, take simultaneous measurements up to a resistance of 100.0kΩ.
The rigid testers are 1000V CAT III, 600V CAT IV safety rated (600V CAT III for the T6-600 model) and have an easy to read display.