Fluke Australia launches 1630-2 FC stakeless Earth ground clamp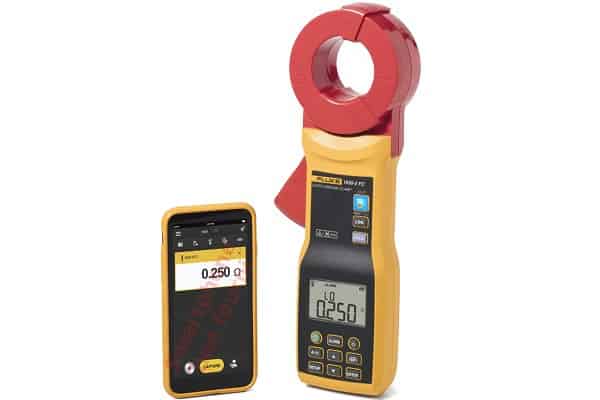 The new Fluke Australia 1630-2 FC stakeless Earth ground clamp enables electricians and maintenance technicians to measure earth ground loop resistances for multi-grounded systems using only the dual-clamp jaw. This means measurements can be taken quickly and safely without having to expose conductors.
Part of Fluke Connect, the 1630-2 FC automatically records data at pre-set intervals and saves up to 32,760 measurements in memory at the set logging intervals.
Fluke Connect is a system of more than 40 wireless tools that communicate via the Fluke Connect app, or Fluke Connect Assets software, a cloud-based solution that gathers measurements to produce a comprehensive view of critical equipment status.
This allows technicians to view, record and share measurements from the clamp in real time via their smart phones or tablets and automatically upload them to Fluke Cloud storage, along with tags and the GPS location of assets.
The 1630-2 FC also features a heavy-duty clamp jaw designed to stay in alignment and calibration even in the harshest industrial environments.