Introduced back in 1971, Clipsal's 30 Series mechanism has survived and flourished over the years. Now there's a new addition to the series that's providing even more versatile switching solutions for electrical contractors.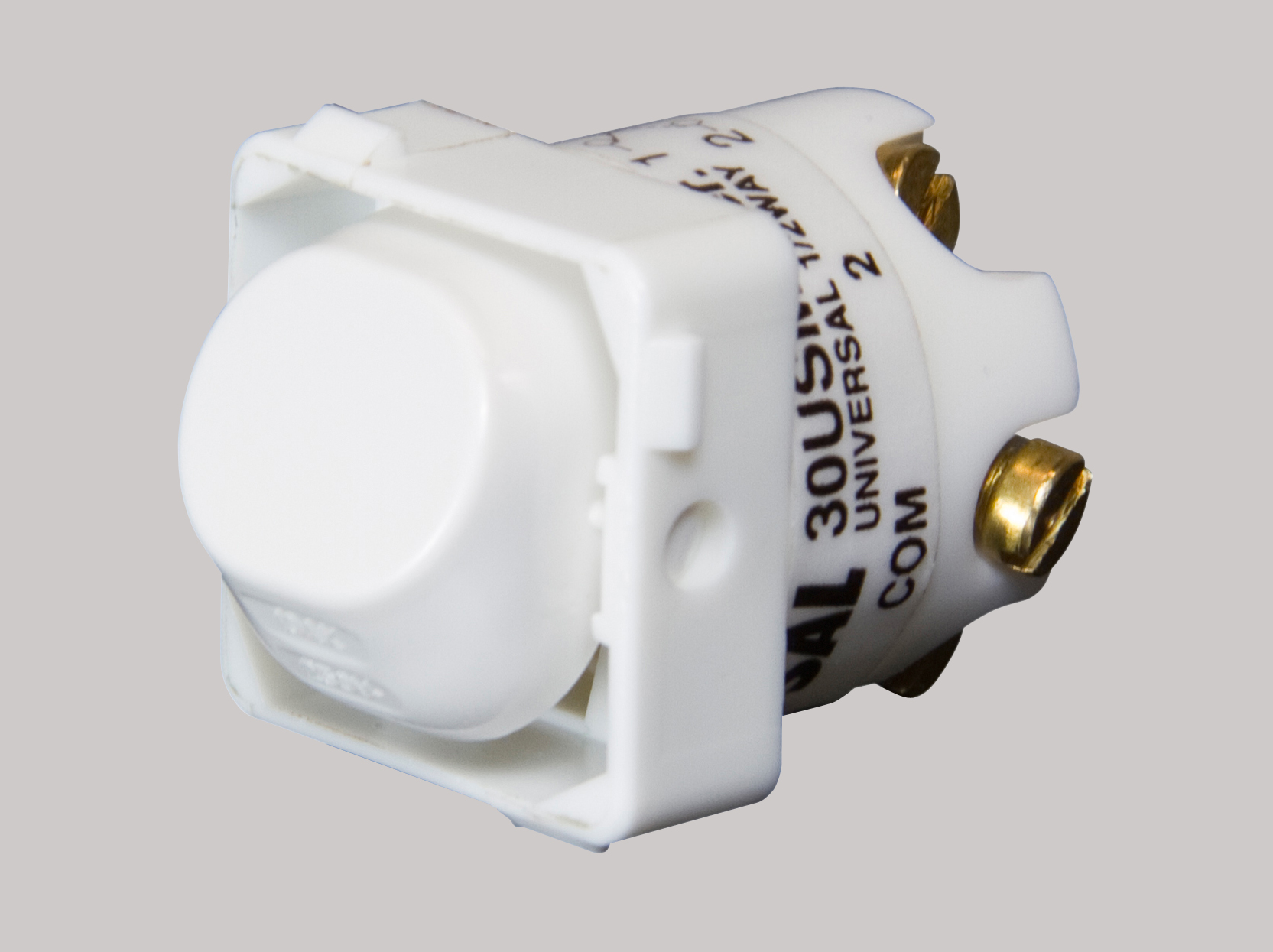 Today, there are more than 80 variations of the Clipsal 30 Series mech. The series includes everything from 10A to 35A mechs, mechs with neon/LED indicators, double pole mechs, engraved mechs and even push-button versions.
The mech is the foundation of Clipsal's Standard Range, 2000 Series, Slimline and Eclipse ranges. Then there is the multitude of dimmers and data jacks designed to fit in to the 30 Series switch plate aperture.
This modular design allows contractors to carry covers and plates and make up vertical or horizontal switch configurations on site. Without doubt, its simplicity and versatility is a cornerstone of the Clipsal success story. The mech has found its way into many millions of homes and commercial projects here in Australia and around the world, particularly Asia.
You could be forgiven for thinking that every possible enhancement and innovation has been eked out of this remarkable design. Not so. The engineering team at Clipsal's head office in Gepps Cross, South Australia has now introduced a new model to the 30 Series mech family – the 30USM (Universal Switch Mechanism).
The new 30USM has a whopping 20A capacity and can switch fluorescent loads up to 16AX, which makes it a truly universal switch mechanism and ideal for any application.
The engineering team has achieved this by silver plating components to improve the rating, heat dissipation, reliability and quality.
The team has also introduced a deep contact action and 3mm air gap within the mechanism. The gap eliminates visible arcing and "crackling", preventing carbon deposits on the dolly (switch) and aperture. Not to mention an independent "snap" action of the dolly bridge that stops the switch from being partially turned on or off.
Clipsal marketing operations manager Cathryn Blair says that the combination of new features and modular 30USM design gives electrical contractors a flexible switch solution.
"The huge switching capacity and modular design of the 30USM provides contractors with a convenient and flexible switch solution, which can be used across many applications," she says.
"The great advantage of this is that contractors only need to carry one switch mechanism, preventing the need to carry several switch mechanisms for different applications."
Clipsal provided a few samples of products to electrical contractors to road test and the results confirmed that the team has hit the mark.
One of those contractors was Kerry Ruddle from Queensland who recently fitted out a group of apartments with the new mech.
"My first impression is that the new mech feels stronger and I found it just as easy to fit as Clipsal's previous 30 Mech," Kerry says.
"Thanks to its huge 20A switching capacity I only need to carry one type of mech in my vans, which is a great time saver. I'm also really impressed with the deep contact action, as any visible arcing has been eliminated."
David DeFavari from DeFavari Electrical in Adelaide agreed.
"Although it seems very similar to existing Clipsal mechanisms, it is 20A and it feels a bit sturdier," he says.
"I used it for a residential setting and it will be good for commercial purposes, like offices, as you can switch more light fittings from the one mech."
With this new addition, the 30 Series mech will continue to deliver years of excellent performance and further add to 30 Series longevity and legendary status.