Circuit breaker analyser system available for rent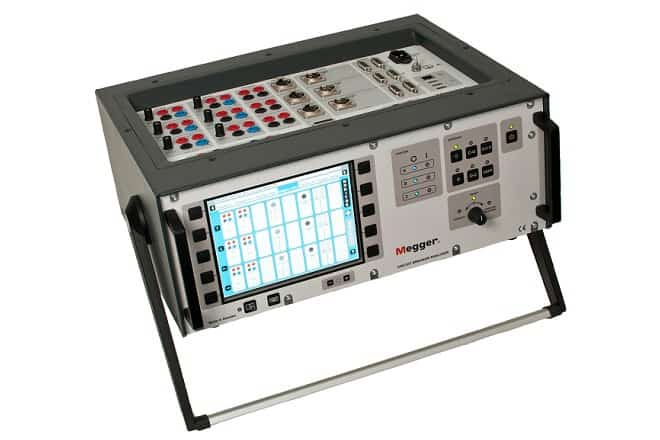 The Megger TM1760 circuit breaker analyser system offers powerful technology that achieves safe, efficient and reliable circuit breaker testing.
This advanced system includes a built-in PC and the patented DualGround method, which keeps testing safe and saves time by keeping the circuit breaker grounded on both sides throughout the test.
Galvanically isolated inputs and outputs make it possible to perform all relevant measurements in one test, eliminating the need for new setup and re-connections.
This unit includes three static and dynamic resistance modules with up to 220 A test current, a 3-channel dynamic capacitance module and a full set of required cables.
Applications of the TM1760 Circuit Breaker Analyser System include timing measurements, coil current testing and dynamic resistance Measurement.
Features include providing accurate test results in noisy high voltage substations, safe and fast testing with DualGround, an 8" touch screen and on-screen assistance with connection diagrams and test template Wizard.
The product can be rented from TechRentals.