Chisholm and Bowens collaborate to put on a trade show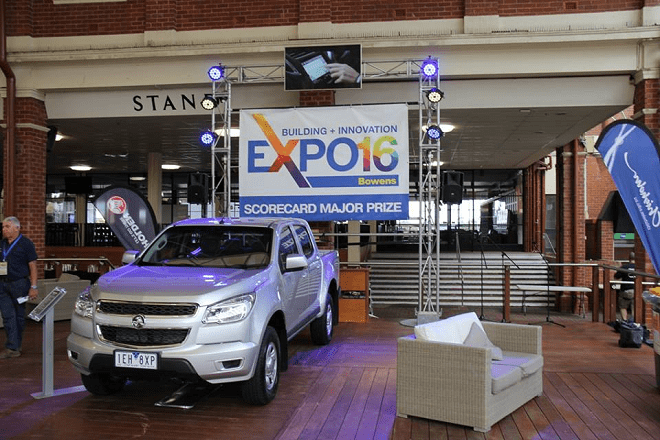 Chisholm and Bowens have partnered to present the Trades Innovation Expo 2016 at the Chisholm Berwick Trade Careers Centre (BTCC). The expo is the first of its kind for the construction industry in south-east Melbourne and will focus on collaboration and innovation across the trade and training sector in construction and building, plumbing and water, design, brick and blocklaying, manufacturing, engineering, telecommunications and electrotechnology.
Presentations on regulatory information will be delivered by Masters Builders Association (MBAV), Energy Safe Victoria (ESV) and Wood Solutions.
The expo will host trade suppliers, tool companies and industry bodies showcasing new technologies, tools, techniques, materials and regulations. The event will provide opportunities for networking, apprenticeship and employment information, product information, interactive displays, workshops, a range of products and the latest innovation in trade materials.
Exhibitors include AEG, Assa Abloy, Gainsborough Hardware, Hume Doors and Timber, ITW Proline, Kimberley Products, Klevaklip Building Products, Milwaukee, Ozone Panel, Sutton Tools, Tapemate Tools, Timbertruss, Weatherex and more.
Major prizes and giveaways are on offer at the expo with tools and vouchers generously donated by trade exhibitors.
The BTCC is a purpose built facility to help trades collaborate at the learning stage, as they would onsite in industry, creating a unique learning environment for apprentices.
'This will offer tradies from the south-east a chance to attend an event close to home and work, with networking opportunities and new product offerings," says Chisholm project director Stuart Hoxley.
"We all work together to empower the future of the local trades workforce. Trade school isn't what it used to be, training can be customised to suit individual business needs and can be delivered flexibly in the workplace and at trade school.
"We offer apprentices extensive personal and learning support services, access to industry project opportunities and experienced teachers. Chisholm works directly with industry to achieve growth and longevity for businesses by meeting individual business needs now and in the future.
"We encourage employers, apprentices and local businesses to come along and interact with industry and take the opportunity to check out our purpose built training facilities."
The Chisholm Trades Innovation Expo is on Wednesday 19 October from 4 pm – 8 pm at the Berwick Trade Careers Centre (Building K), 25 Kangan Drive, Berwick. Free parking, food and beverages are provided.