Canberra plays host to its first ever Clipsal showroom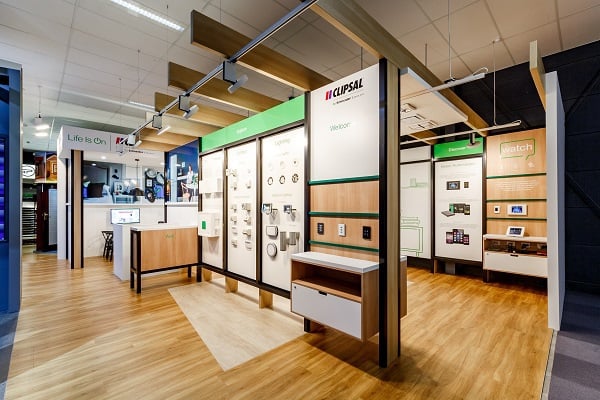 Saturday, 8 April marks the opening of Canberra's first ever Clipsal Showroom, courtesy of Schneider Electric, in Fyshwick.
Guaranteed to whet the appetite of home renovators and design enthusiasts, those who attend can gain an insight into a plethora of Clipsal by Schneider Electric products and innovations.
An assortment of resourceful solutions and home automation systems are just the tip of the iceberg when it comes to what will be on offer. Not only will products and ideas be on display throughout the entire showroom, experts will also be present to help consumers with questions, concerns and provide feedback on ideas presented to them by visitors. Getting to design your home exactly the way you want is absolutely crucial for anyone building a home so having the ability to properly visualise an idea is invaluable.
Schneider Electric country president Gareth O'Reilly said the entire company is looking forward to launching the showroom in Canberra as he knows it will give visitors a crucial look at what sort of options are available for the electrical aspect of home design.
"We are excited to launch our first Clipsal Showroom in Canberra as it helps consumers see the variety of options available, outside traditional white switches," Gareth said.
"Electrical accessories can often be overlooked as part of the home interior purchasing process and many consumers don't realise how they can add a unique and stylish twist to any room, whether it's the lounge, bedroom or bathroom."
Gareth also pointed out the fact that the last decade has seen 'smart home technology' gain traction with new homeowners and saw the Clipsal Showroom as the perfect opportunity for people to develop on ideas they may had previously.
A big part of the decision to open a showroom in Canberra came from the success it had in Sydney, as consumers immersed themselves in the opportunity to soak up ideas and information and make an informed decision when it came to electrical accessories for their home.
An added feature of the Canberra showroom is the ability to book a Clipspec appointment – a consultation with an expert that helps home owners plan and devise solutions to any problems they may have come across. To complement the personal experience, consumers are able to order their require products and be connected to a local electrical contractor to install their new products when the time comes.
The Clipsal Canberra showroom will be open Monday to Fridays between 9:00am and 5:00pm, Saturdays 9:00am to 1:00pm and is located at 64 Barrier Street, Fyshwick, ACT.