Australia hits new solar energy record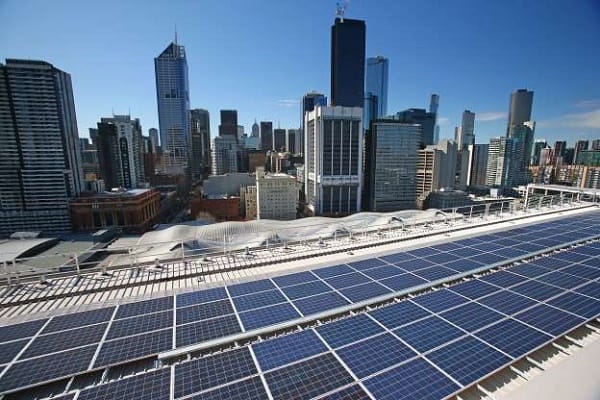 The Australian Photovoltaic Institute (APVI) and the Clean Energy Regulator have released new data that shows Australia generates enough solar power to fuel a large majority of Melbourne homes. 6GW of solar power is now throughout the country which would be enough to cater to 1.3 million households.
An APVI report in December 2014 showed that Australia reached 4GW of solar power but with new data now showing the 2GW increase; solar is now 11% of total electricity capacity.
APVI chair Renate Egan says that in 2016 solar power was the most fuel that entered the system which resulted in the new record.
"Solar power now makes up 11% of our country's total electricity generation capacity.  To put the 6GW into perspective, that is twice the capacity of Australia's largest coal-fired power station, Loy Yang in Victoria," she says.
The popularity of solar power within Australia is getting to a point where it's so common, households without a form of solar power are seen as the minority.
Data analysis from Clean Energy Regulator also showed:
– March saw 6,845 small-scale systems installed nationally, a total generation capacity of 32,000;
– Installation rates for March are tracking higher than February's, with 6,845 installed compared to 6,316 last month;
– The highest level of small-scale installations across Australia, with 2,184 systems installed in March, is in Queensland;
– Queensland had the highest number of commercial sized solar PV systems (10-100kW) installed in March, with 96 systems installed;
– 268 commercial sized solar PV systems (10-100kW) installed Australia-wide in March;
– Victoria had the largest small-scale PV system installed so far in March at 99.84kW;
– 67 PV systems had concurrent battery storage installation in March.
For more information, please visit the Clean Energy Regulator website: http://www.cleanenergyregulator.gov.au/