Allen-Bradley brings in new PowerFlex 6000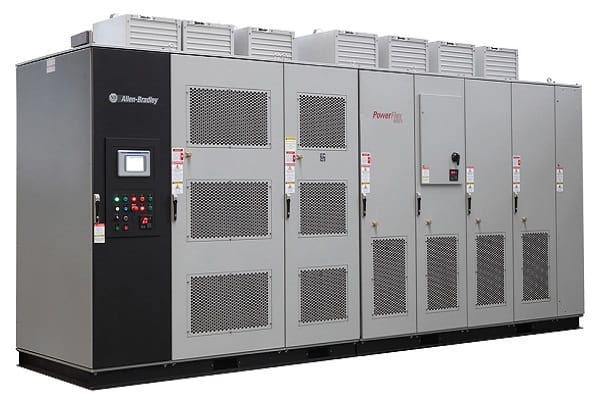 Allen-Bradley has introduced the PowerFlex 6000 medium-voltage AC drives.
The drives from Rockwell Automation enable a user-friendly experience for variable and constant torque applications. The latest release delivers a wider voltage range (2.4 to 11 kV) and gives 100% starting torque, leveraging sensorless vector control.
The PowerFlex 6000 drive is easy to commission maintain and comes with standard faceplates and EtherNet/IP connectivity.
"Our scalable portfolio of medium-voltage drives offers a breadth of functionalities to best fit application needs," says Rockwell Automation product manager Marjan Sprajc.
"Together with the PowerFlex 7000 drive, users can now select the right feature set for their application requirements."
The drive can be used for circumstances with output-voltage ratings up to 11 kV and motor current ratings up to 680 A. The eco-friendly main cooling fans mean users can meet EC regulation 327 and ErP directive 2009 and prevent the larger footprint of a liquid-cooled drive. Internally powered cooling fans also reduce equipment and installation costs.
Automatic cell bypass up to 680 A allows users to keep their functions running in case of a power cell failure and unplanned downtimes are heavily reduced. In addition, an uninterruptible power supply helps increase system reliability, minimise downtime and lessen potential machine damage.
For more information, please visit ab.rockwellautomation.com.