ABB and IBM partner in industrial artificial intelligence solutions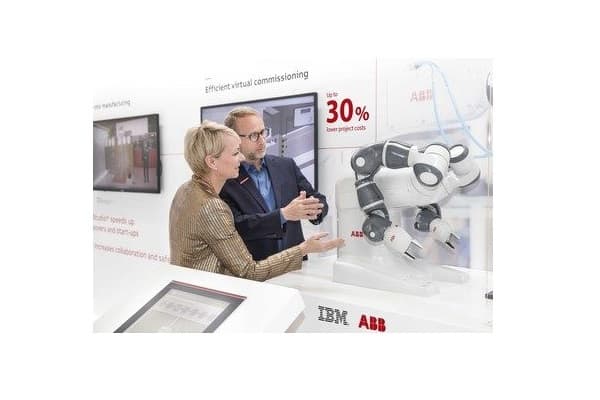 ABB and IBM has announced a collaboration that will bring together ABB's digital offering and IBM's Watson Internet of Things (IoT).
ABB has an extensive portfolio of digital solutions that will work well with IBM's knowledge of artificial intelligence and see brand new initiatives for customers involving utilities, industry and transport and infrastructure.
The first two ideas brought to the table by ABB Ability and Watson will allow cognitive insight into the factory floor and smart grids. ABB chief executive Ulrich Spiesshofer says that the partnership will mark the next level of industrial technology.
"This powerful combination marks truly the next level of industrial technology, moving beyond current connected systems that simply gather data, to industrial operations and machines that use data to sense, analyse, optimise and take actions that drive greater uptime, speed and yield for industrial customers," Ulrich says.
"With an installed base of 70 million connected devices, 70,000 digital control systems and 6,000 enterprise software solutions, ABB is a trusted leader in the industrial space, and has a four decade long history of creating digital solutions for customers. IBM is a leader in artificial intelligence and cognitive computing. Together, IBM and ABB will create powerful solutions for customers to benefit from the Fourth Industrial Revolution."
ABB and IBM will use Watson's artificial intelligence to help find defects in a production environment through captured images. Prior to this, it was done manually and was often slow and lacked attention to detail.
With the new technology it means companies can increase their production rate as any critical errors that are not visible by the human eye are indentified and then passed on to the manufacturer. This allows the company to stay competitive in their market without having to worry about expensive recalls and reputational damage.