Wieland Electric phase control relays
The Wieland Electric phase control relays have been extended by two new types of flare – the Control P3-L and the Control P3-LTN and are designed for phase and voltage control imbalances in industrial application environments.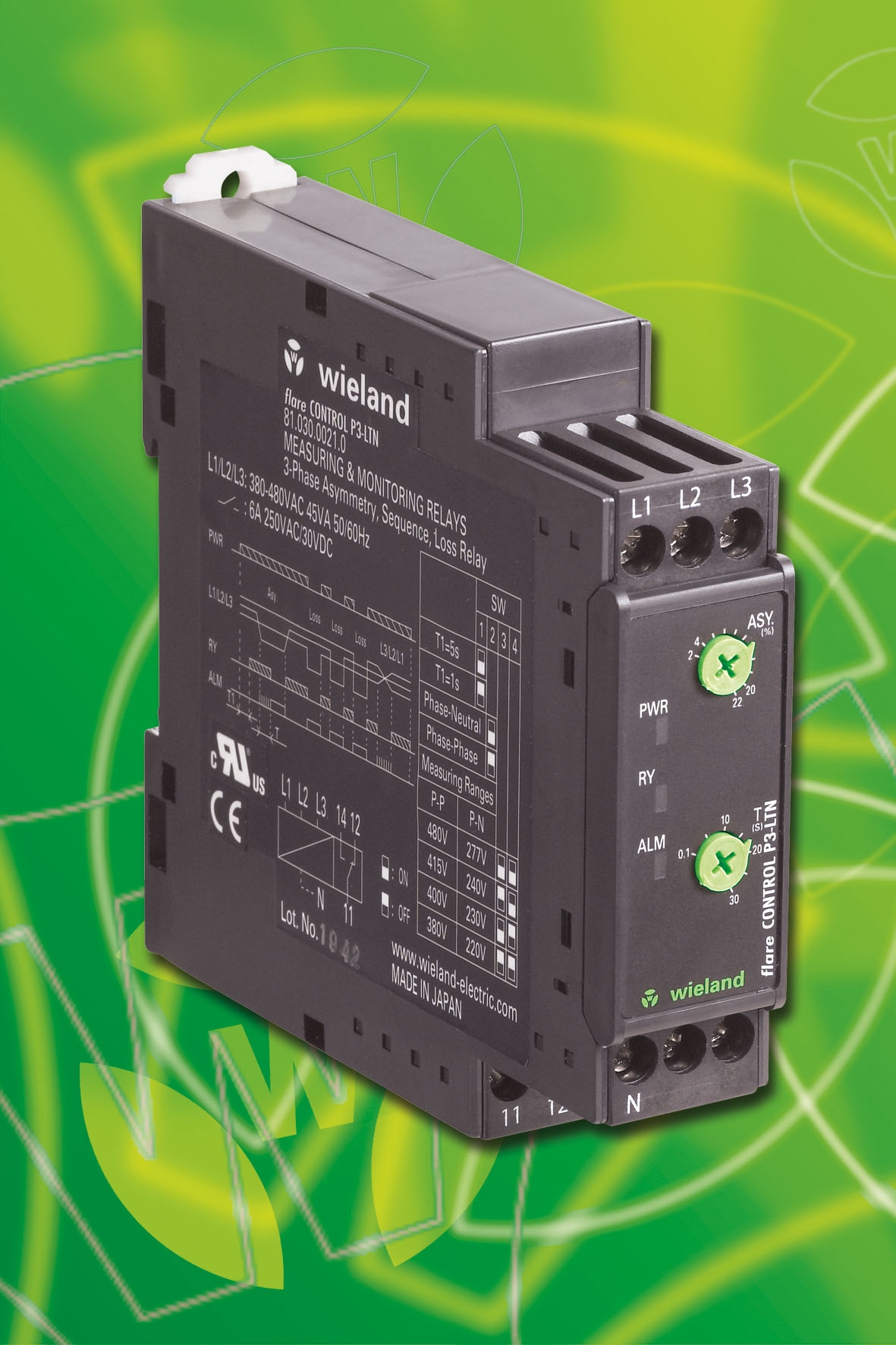 A phase imbalance is caused by unequal load distribution within the individual phases. In this case, part of the energy is converted into reactive power meaning the efficiency of a connected motor and the thermal load will increase until breakdown.
These relays have a width of 22.5mm and the basic version, the flare Control P3-L monitors phase failure, phase sequence and phase position in 3-phase systems within a voltage range from 200 to 500V AC.
In comparison to the basic version, the flare Control P3-LTN provides additional control functions such as the voltage balance control with both the response delay and the connected power voltage being adjustable.
These devices are equipped with a changeover and several diagnostic LEDs enabling a selective error search and meet the relevant standards and have been approved in accordance with standards including UL / CE for application worldwide.