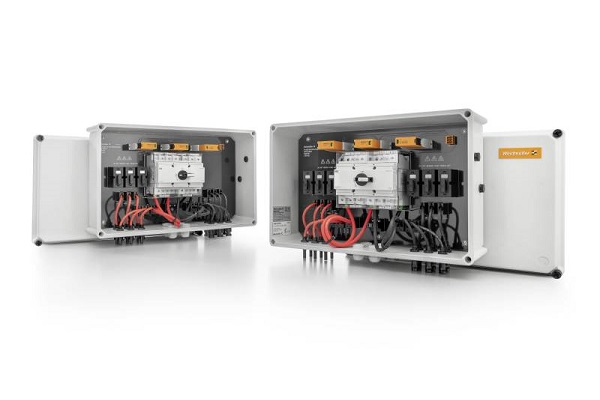 Weidmüller has released its PV Next combiner boxes which make life easier for solar installers and electricians. Sean Carroll finds out more.
Weidmüller's innovative PV Next combiner boxes are the world's first combiner boxes based on standardised printed circuit board design.
The role of the combiner box is to bring the output of several solar strings together. Solar combiner boxes also consolidate incoming power into one main feed that distributes to a solar inverter, this saves labour and material costs through wire reductions.
The idea behind the solution is to reduce onsite wiring time and provide switch, fuse and surge protection components, all in the one box. These advantages result in time savings, cost reduction and a higher level of safety when wiring. The combiner boxes comply with AS/NZS 5033 and are touch-safe internally (IP2X).
Integrated PUSH IN technology reduces assembly times and minimises the risk of errors and the resulting consequences. With the PUSH IN connection technology, it offers the most straightforward and safest connection concept for cabling and it can be carried out without crimping and without special tools.
Weidmüller says its aim is to ease the installation process: "Therefore we offer a wide range of PV Next combiner box variants for all common inverter types. Find the matching combiner box for the most common inverter types or find more variants in our Combiner Box Product Selector."
PV installers can combine several solar panels or strings of panels into a common bus in a junction box specially designed for wiring PV systems in the fastest and safest way possible.
A unique PCB design also allows users to integrate additional functions into the installation like maximising solar panel output by integrating a second MPPT and connecting it directly to the first PCB.
"Weidmüller supplies a range of PV Next combiner box variants for all common inverter types and also combiner box solutions for larger 1,500VDC utility-scale solar farms," Weidmüller area manager (renewable energy specialist) Rhys Wildman says.
"Further string combinations such as six and 12-string will be released in the future and an unfused two-string variant is also in the pipeline."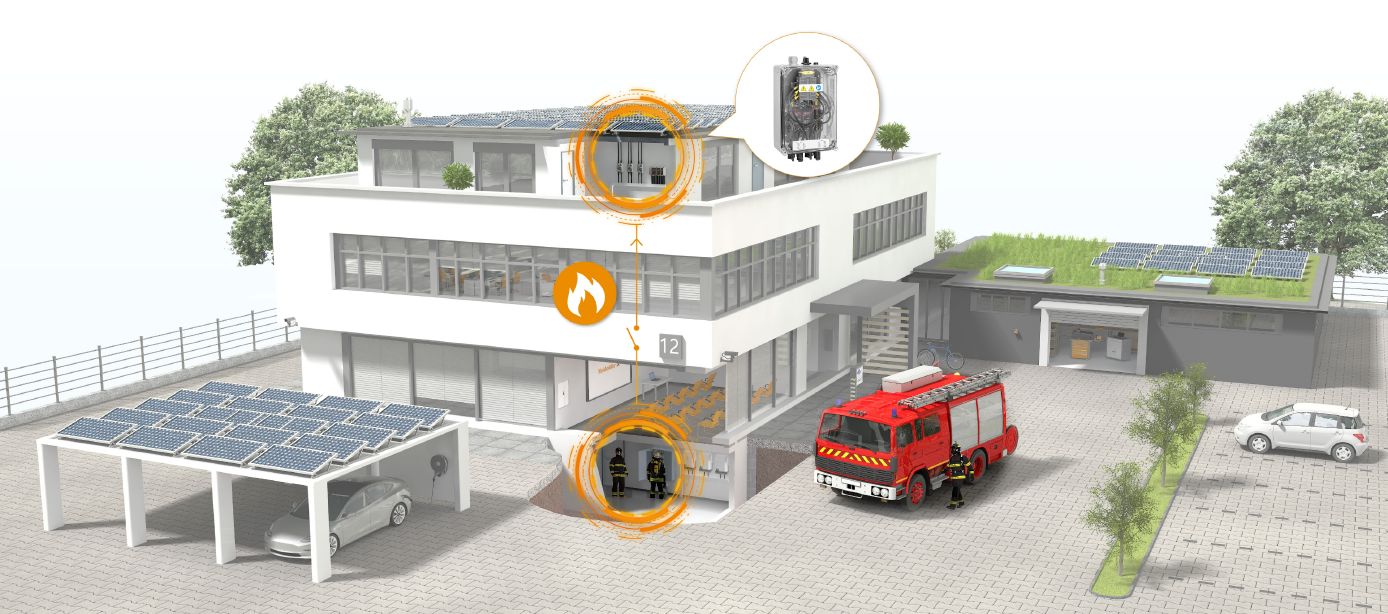 PV Next Fireman Switch
On top of the PV Next solution, Weidmüller has released the PV Next Fireman Switch which isolates the PV panels when firefighters trip or turn off the main AC breakers of a given installation.
This extra switch allows the fire brigade to carry out extinguishing work in an emergency without being unnecessarily endangered. Compare that to other products, electricity is only consumed during the switching process so the current flow from the PV modules is interrupted as soon as the power supply inside or outside the house is switched off.
All products that come from Weidmüller run through its extensive laboratory testing, ensuring they're designed to meet the end user's needs and are reliably tested for use around the world.
Working closely with the responsible contacts in the relevant departments, the laboratory serves as the central interface for project work. Hundreds of products and components are tested and monitored from the first prototype through to serial production.
The PV Next combiner boxes are no exception and are rigorously tested, meeting all requirements for AS/NZS 5033, so PV installers and electricians can use the solutions with peace of mind.
—
Want to know more? Feel free to give Rhys Wildman a call on 0404 480 814 or email him at rhys.wildman@weidmueller.com