Volkswagen ID. Buzz Cargo pure-electric small van in line for Australia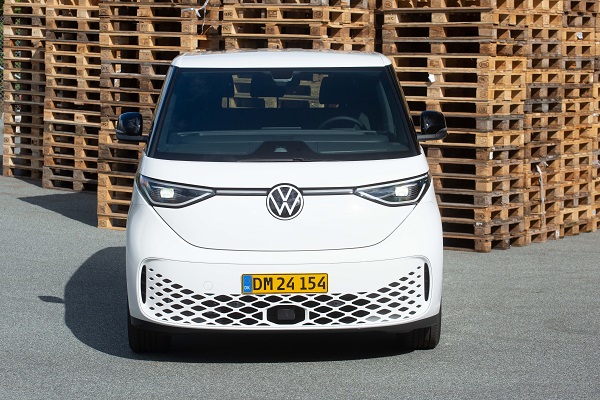 Volkswagen's spiritual successor to its iconic Kombi van has been revealed as an all-electric reboot, and it and its cargo-carrying offshoot are currently under consideration for an Australian release.
Dubbed the ID. Buzz, VW's electric van draws its general shape and many of its styling cues from the original T1 and second-gen T2, which were Beetle-era vans for people and cargo which became symbols of the swinging sixties. The modern interpretation may channel the spirit of those originals but its powertrain is wholly different, with a 150kW/310Nm electric motor on the rear axle and an 82kWh battery pack allowing a maximum range of around 420km on a single change. In Europe, only a short-wheelbase configuration are offered (a long-wheelbase alternative is slated for 2024), with two or three seats on the front row and a second row available in people-mover models. A 111kWh battery pack is also in the planner for the future, as is an all-wheel drive dual-motor powertrain for more performance.
For Australia both RWD and AWD options are being examined for a local launch of the ID. Buzz and ID. Buzz Cargo, with strong uptake of VW's existing Transporter 4Motion variants showing latent demand for all-paw vans that could be capitalised on. A performance-oriented GTX variant is also being considered, as are both battery capacity options.
However if Australian distribution is locked in, customers could be facing a long wait to take delivery. the ID. Buzz has had a strong launch in Europe with over 20,000 orders already taken, while North America is expected to soak up a considerable chunk of production capacity when exports to that market commence next year. Worth waiting for, perhaps? For operators looking for an eye-catching work van that stands out from the crowd while also potentially allowing a significant reduction in operating costs, a van like the VW ID Buzz Cargo could be just the ticket.
ADVERTISEMENT

ADVERTISEMENT