Ushering in the new era of switchboards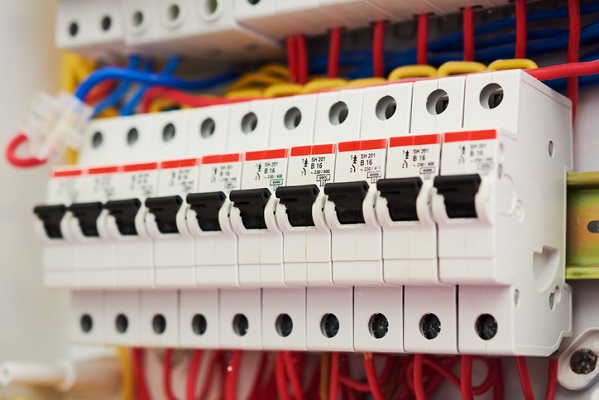 It's almost time for the switchboard standard to rotate and it's been nearly 20 years since the last was published. Sean Carroll looks at what this means for the electrical industry.
Switchboards are the heartbeat of every electrical installation and every sparkie far and wide is often assumed to know knows the ins and outs of each one they come across, but this is unfortunately not always the case.
After a five-year transition period, the AS/NZS3439 Low-voltage switchgear and control gear assemblies – type-tested and partially type-tested assemblies series will be superseded by the AS/NZS61439 series, which has been adopted from the IEC61439 (International Electrotechnical Commission) standards and modified for Australian conditions. The IEC61439 series has been fully adopted in Europe since 2014
These changes will come into effect in May 2021, replacing the previous standard which was initially created in 2002. According to some industry experts, the withdrawal of AS/NZS3439 has been coming for some time.
It's intended to be the one and only accepted standard for low-voltage switchgear and control gear assemblies. While it resembles the old standard to some degree, it has evolved to potentially offer much more safety and protection not only to buildings and assets but to electricians working on the electrical infrastructure in buildings.
Its extended introduction period has given the entire electrical industry many months to wrap their head around what the new standards mean and how it impacts them. Now, when I write industry, I mean everyone, from the sparkie on the tools to the electrical manufacturer to the end user who (probably) don't have a clue what they mean.
What does it entail?
There are seven sections to AS/NZS61439:
General rules
Power switchgear and control gear assemblies
Distribution boards intended to be operated by ordinary persons
Particular requirements for assemblies for construction
Assemblies for power distribution in public networks
Busbar trunking systems
Marina, camping, market and charging
Part 0 of the document (AS/NZS61439.0:2016) is known as the guide to specifying assemblies, or the specifier's guide. This allows the end user and/or consultants to specify what they want in a switchboard. Not all switchboards are identical, and the guide allows for design intent.
What does it mean for electricians?
Firstly, the changes mean that some switchboard designs will no longer be compliant with the current Australian standard.
"It is critical for contractors to get familiar with the new standard and the testing process that ensures a switchboard design meets the specified ratings," National Electrical Switchboard Manufacturers Association (NESMA) president (VIC, Tas) Mina Shehata says.
"It is also important for contractors to understand how electrical ratings are presented in test documentation and the key differences between reports and certificates."
Peter Vandenheuvel (the principal of Vandenheuvel Consulting, a NECA nominated member for the committee overseeing the wiring rules) has worked with switchboards most of his life and is a long-time contributor to Electrical Connection.
He says: "All involved with any electrical installation works (be it electricians, designers, inspectors, verifiers etc) will need to understand that it will be the only way any new installations, as well as alterations to existing installations involving new switchgear and control gear assemblies as described in AS/NZS3000 Amendment 2, will have to be verified by the installer to comply with AS/NZS61439."
He points to one key difference between it and the previous AS/NZS3439 in that the term "type-tested and partially type-tested assemblies" has been deleted and any direct reference to the past practice of partially type testing is no longer included.
Another large component of the new standard is the discrimination and selectivity of protective devices across all low-voltage switchgear. Mina adds that there is still a requirement under AS/NZS3000:2018 to use the same brand of switchgear, even though it might not be ideal.
"A discrimination study would be required in all instances to ensure the electrical installation operates in the manner it is intended," Mina says.
"This will allow for the upstream and downstream switchboards to clear a fault in the prescribed time to maintain a healthy electrical system and without causing nuisance tripping or not clearing a fault as it is intended."
Another key point that electricians need to be aware of is the near removal of bespoke designs with switchboards.
Impacts on manufacturers
Since electrical switchboard manufacturers are original equipment manufacturers (OEMs), they're responsible for the entire design and manufacture of the switchboards, as well as all equipment being compliant with AS/NZS61439 standards.
However, it should be clearly understood by all that the manufacturer's responsibility ends at the outgoing terminals and how it is applied will always remain the responsibility of the installer.
One of the introductions in the new standard is that it adds additional detail in the way switchboards are tested and for this testing to be verified during design and manufacture.
"If the electrical switchboard manufacturer has tested with certain equipment or material and they are the successful supplier, then what they have tested (or of equal performance) must be accepted," Mina says.
"Deviation around tested data will not be accepted unless it is verified under the rules and parameters stipulated under the AS/NZS61439 series."
New switchboard designs will be tested in a laboratory, subjecting them to a variety of tests such as short circuit, IP rating and temperature rise. The tests aim to determine how a switchboard operates in an installed environment.
Building on Mina's point, Peter Vandenheuvel says that one of the key impacts will be that the manufacturers are more constrained in how many different designs they will be manufacturing: "For example, what we call one-off or bespoke assemblies will be restricted if not eliminated altogether."
Manufacturers will no longer be able to shrink switchboards by 100mm just to fit into a certain space or install a certain brand of device not of equal performance to that the switchboard has been tested with. Deviation around tested data is not accepted unless it's verified under the parameters stipulated in AS/NZS61439 series of standards.
As indirectly mentioned before, it requires for very close consultation between the installer and manufacturer, as the only way any new installations, as well as alterations to existing installations, involving new switchgear and control gear assemblies can be verified will be for by the installer to verify compliance with AS/NZS61439.
Peter does note "The new standard will allow our manufacturers to compete 'internationally' in export markets, but the price for that will also be that large overseas manufacturers will be able to compete with our local manufacturers in the Australia and New Zealand markets.
How will it change the life of the end user?
Put simply, this cuts back on the ways people, particularly end users, can cut corners.
"We are seeing an industry where developers, builders, end users want to build buildings, facilities and upgrade plants in the most cost-effective way to improve ROI. However, this may not always lead to the best result," Mina says.
A look to the future
Having been around switchboards for a long time and knowing a reasonable understanding of what's good and what's bad Peter also notes: "There have always been many very professional and respected switchboard manufacturers that deliver world-class high-performance switchboards to satisfied customers and their overseeing authorities.
"Likewise, there have also been some switchboard manufacturers not quite so professional, and hopefully some of these have taken (or will take) more care, so increasing – to some degree at least – the overall industry performance," he says.
Hopefully, the new standard and the requirements it brings alongside it help improve the performance of some of the switchboard manufacturers, ease the installers task in selection of suitable designs and suppliers and best of all, deliver the best product possible to the end user.