Understanding AS/NZS 61439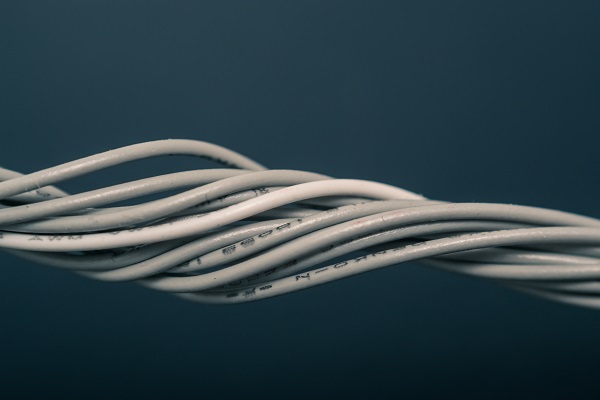 In part two of his three-part series on AS/NZS 61439, Lindsay Lucas from Eaton talks about temperature rise, device substitution and arc flash risk mitigation.
AS/NZS 61439 is set to impact the electrical industry's design and verification process for low voltage switchgear and control gear assemblies.
The standard series is an adoption of the IEC 61439 series, with variations to include A/NZ conditions. It is expected that AS/NZS 61439 standard series will be mandated in A/NZ on 24 May 2021, five years after it was first published, superseding the AS/NZS 3439 series.
To recap on the first part of this three-part article series, the new standard will impact manufacturers, assemblers and end users involved in all types of switchboard assemblies – from distribution boards up to 250A, right through to main switchboards above250A.
Deep dive into key changes
Temperature-rise
A key change in the new standard is the Temperature Rise Test, which is seen as one of the most important tests undertaken to attain certification to AS/NZS 61439.
Under the AS/NZS3439 standard, the maximum temperature of the copper busbars in a switchboard is 105°C absolute. The new standard allows a temperature rise of 105K (i.e. an absolute maximum temperature of 140°C based on a 35°C ambient) when supported by original equipment manufacturer's declaration. Some manufacturers also publish de-rating data should it be desirable to maintain the 105°C absolute temperature.
Going over this figure would cause damage to the copper system due to overheating.
Verficiation of temperature-rise can be achieved by a:
Tested assembly and/or
Derivation from/comparison with tested design and/or
Calculation with a single assembly not exceeding 630A, or a multi-compartment assemblies less than 1,600A
All three methods may be used for verification within the same main switchboard.
Device substitution
Another important change as part of the new standard is device substitution. When a switchboard developer or manufacturer produces a new switchboard system, they must test it with a number of devices.
Switchboard builders may want to substitute alternative devices from those originally verified by the system designer. The new IEC Standard can be difficult to navigate when considering the question of device substitution.
Appendix ZA in the AS/NZS document varies the requirements and provides clarity on when device substitution and verification by comparison with reference design and/or calculation is permissible – even between manufacturers – up to 3,150A. Above 3,150A, verification by testing is required when devices are substituted.
Forms of specification
AS/NZS 61439 specifies updated standard arrangements of switchboards, called forms of separation. The aim of this is to protect the operator from contact with live parts and provide mitigation against the risk of initiation of an internal arcing event.
The new standard does not cover personnel protection from arcing faults using forms of separation. However, it refers to AS/NZS 3000 which has mandatory requirements for protection against switchboard internal arcing faults for switchboards rated 800 A or above by internal separation or limitation of the harmful effects or both. The user should specify any additional constructional and verification requirements.
Arc fault mitigation
A final key change is arc fault mitigation, which is necessary to provide a means to reduce the probability of the initiation of an internal arcing fault, to protect personnel from injury in the event of a fault under the normal operating conditions of the assembly and to limit the extent of damage to equipment in the event of a fault.
Arc fault containment to the guidelines of Appendix ZC, subject to agreement between customer and manufacturer, and tested in accordance with Appendix ZD, came in under AS/NZS 3439 and has been retained in the new standard.
However, the new standard allows European arc fault containtment testing in accordance with IEC TR61641 to be used as it is comparable and acceptable to Australian Standards.
This articles provides an overview of some of the key changes that will have a significant impact on the electrical industry concerned with low-voltage switchgear and controlgear assemblies, but there are additional changes that manufacturers need to be aware of in order to comply with the new standard. The third and final part of this series will take a deeper dive into device substitution to highlight these important changes.