Two solutions for quiet, simple cable routing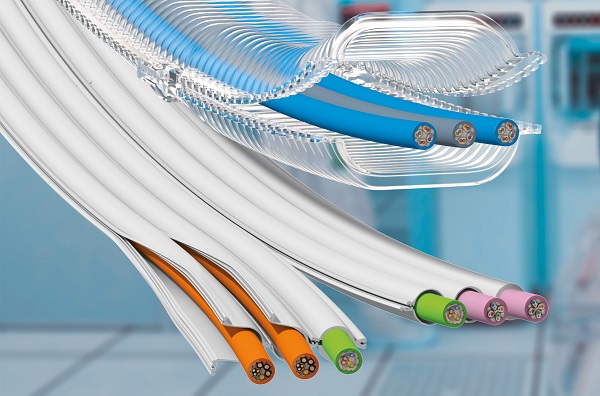 Two new products from Treotham will offer quiet, simple cable routing in compact and flat installation spaces.
The world's first e-skin soft and e-skin flat ensure particle-free and secure guiding of cables in clean rooms.
In many manufacturing industries, there are high demands for a pure working environment, free from potential contaminants. The new products are fully enclosed tubes that are dust-proof and water-resistant. They are accessible through a zipper system.
The energy chain is now equipped with softer material especially for compact installation spaces. The safe and particle-free guidance of cables can be undertaken at a low clearance height with the new e-skin soft. For tight spaces, the e-skin flat has a chamber design that is easy to fill and maintain.
The energy chains can be delivered as a ready-to-connect complete system with chainflex cables.
Noise tests showed that both were quieter than alternative solutions on the market.