Tridonic's glaringly good option for office lighting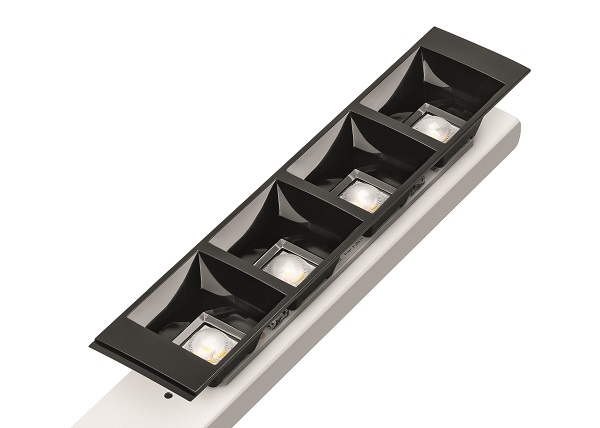 Tridonic has released a series of lighting modules designed to provide office lighting without any disturbing glare.
The Tridonic Linear LLE 24mm (ADV) LED modules with LEDiL DAISY lenses and appropriate SELV LED drivers have been specially developed for the lenses to create a precisely matched unit that is ready for use.
The devices work together to achieve glare-free office lighting (UGR<19) with a dark light character offering high visual comfort and meeting all the requirements for compliant office and workplace lighting. The simple solution is down to the arrangement of the LED chips on the LED module being tailored precisely to the lenses.
The 24mm LLE modules are available in versions for tunable white with correlated colour temperatures from 2,700 to 6,500K and for static white with CCT's of 3,000 and 4,000K. They are supplied in lengths of 140mm, 280mm, 560mm and 1120mm and achieve a typical luminous flux of 400,750, 1,500 or 3,500lm.
System efficiency is 184lm/W (static white) and 170 lm/W (tunable white). Module efficiency is up to 200lm/W. The LED modules can be combined with a high degree of flexibility.
Wiring and installation is easy thanks to terminals, which can be wired from the front or at the back and enabling module to module connection.
Both versions offer high quality of light and very long life of 72,000 hours.