Tridonic releases GEN4 LED driver platform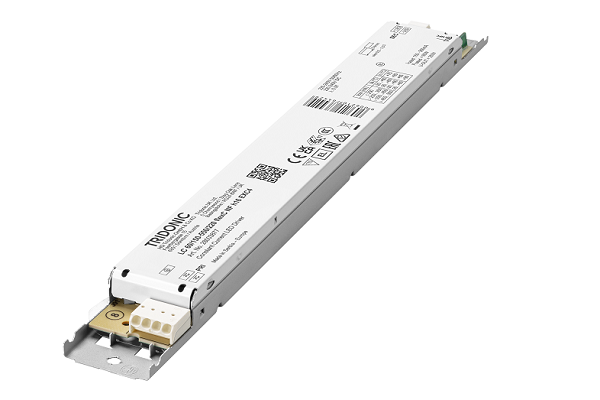 Larger operating windows and slim housings even at high wattages are the stand-out features of Tridonic's new GEN4 LED driver platform. These drivers are also the first LED drivers to have the Externally Managed Components (EMC) sustainability declaration.
EXC4 flexC lp LED drivers in dimming and non-dimming versions are suitable in particular for use in LED area luminaires. Thanks to large operating windows a single driver can cover a large number of possible applications.
As a result, luminaire manufacturers can reduce the number of products they hold in stock without suffering any gaps in output ranges for their luminaires, even for high wattage types.
The narrow, low-profile housing gives designers enormous freedom to create slim luminaires. All the driver types of the GEN4 platform have a height of 16mm to support the ongoing trend for miniaturised luminaires.
On the dimmable version, the one4all interface provides a number of different dimming options. The software enables energy, lighting and diagnostic data to be read, thanks to the Tridonic lumDATA features.
All the GEN4 drivers feature an NFC interface so they can be quickly programmed in production, and easily adapted wirelessly even if they have already been installed. If a change is required the devices can be reprogrammed at any time via this wireless interface. If a device is replaced the data can be quickly and easily transferred to the new device. Or the luminaire properties can be reprogrammed on-site without having to replace the luminaire. With NFC multi-programming, up to ten devices can be programmed in a single step.
ADVERTISEMENT

ADVERTISEMENT