Treotham releases the weFlux²micro with M5 thread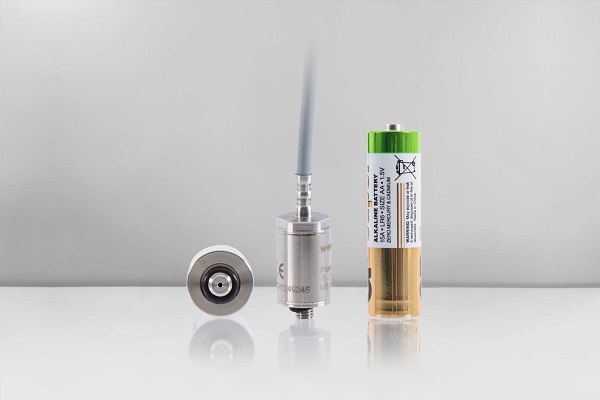 Treotham Automation has released the weFlux²micro with M5 thread, the smallest pressure sensor for high-performance applications. The new solution is smaller than an AA battery.
Thanks to its small diameter of just 14mm, the new weFlux²micro pressure sensor enables measurements at previously inaccessible locations for the first time. Pressure ranges between -1 and +25 bar can therefore be installed for the first time in hydraulic clamping systems, tight lubrication bearings or compact 3D printers.
The small process connection with the M5 thread saves space while the miniature pressure sensor is also just 22mm high, making it perfect for extremely tight systems.
At only 13g, it can even be mounted on robot arms and moving system parts and it doesn't compromise on performance.
"System designers and engineers have long needed to monitor the pressure in hard-to-reach places. Now there is a high-performance sensor product that also meets these requirements. The weFlux²micro fills this gap: it is small, light and powerful at the same time," Wenglor project manager Lars Rieken says.
With a response time of less than one millisecond and a measurement error of less than 0.5%, the sensor is very fast and very precise. The robust stainless steel 316L housing is ideal for harsh industries.
It also comes with IP68 protection, meaning the sensor is resistant to aggressive cleaning agents and chemicals. Thanks to the analogue output signal (4 to 20mA), the sensor can be ideally integrated into existing systems. Positive-locking segmented cable compression provides additional protection in the event of mechanical tensile and rotational loads.
"There is practically no space in these clamping systems for machine tools. Nevertheless, our integrated sensor ensures precise measurement in the medium," Lars adds.
"Due to its low dead weight, these systems can also be mounted on robot arms – another plus."