Treotham releases SQUICH connectors for 10,000 mating cycles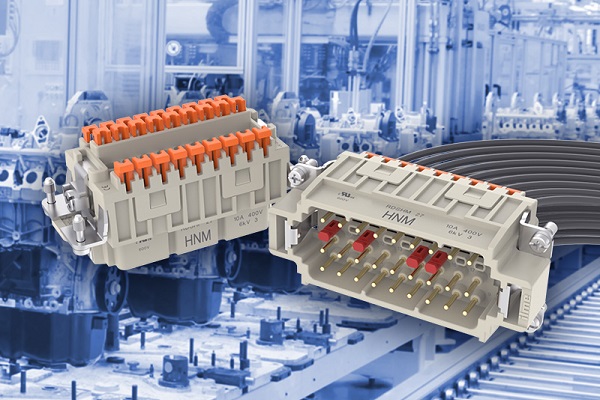 Treotham has released RHS and RDSH ILME inserts, designed to maximise ease of use and minimise system downtime, making use of the proprietary SQUICH technology.
Machine interfaces and system components that are connected and disconnected several times a day require high-performance connectors as frequent mating cycles are the norm. The new connectors from Treotham are ideal for such conditions.
These inserts combine the special gold plating and lubrication features typical of the high number of matings (HNM) series with all benefits of the ILME proprietary SQUICH technology: tool-less connection, fast and reliable wiring, high resistance to vibrations.
Key characteristics include RSH inserts with 6/10/16/24 poles and ratings 16A/500V/6kV/3 and RDSH inserts with the highest contact density 9/18/27/42 poles and ratings 10A/400V/6kV/3.
Additionally, it comes with a probing point for multimeter measurements on each contact and an additional coding system (RDSH only).
ADVERTISEMENT

ADVERTISEMENT