Treotham releases a RJ45 90° compact connection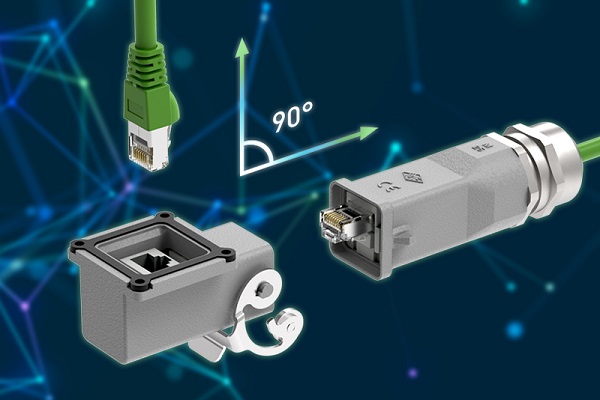 Treotham has released the CJZA 8 IA4, the latest ILME solution that gives electricians a quick, compact and reliable RJ45 cabinet connection.
The new coupler is composed of a metal angled bulkhead mounting housing size 21.21, hosting an Ethernet Cat.5 female-female connector, with a transmission speed of 10-100Mbps.
The vertical and flat mounting allows a secure coupling with the male connector along the surface of the panel, avoiding any accidental torsion and reducing the overall dimensions.
The new coupler features a choice of three closing levers: classic lever in stainless steel with rolls, rigid lever in stainless or galvanised steel.
It offers an IP66/IP67/IP69 degree of protection when mated and locked. The installation is completed by the wide range of compact hoods, RJ45 patch cords and connectors and a coding pin that allows to mark up to 4 different individual configurations.
ADVERTISEMENT

ADVERTISEMENT