Treotham ILME CX series combines power and signal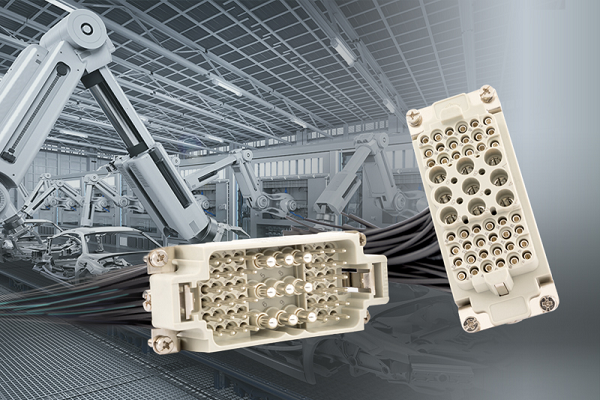 The latest ILME CX series of combined inserts has been enriched with the CX 9/42, an all-in-one solution combining power and signal connections. It sets a new standard in the design of regular connectors with nine power and 42 auxiliary signal contacts.
Designed for robotics installations, the ILME CX 9/42 is a space-saving solution that matches the need to reduce maintenance time and parts costs. It does this by unifying in a single connector power line.
It's suitable for removable contacts CX series up to size 6.0 (6mm²/AWG 10) and CD series up to size 2.5 (2,5mm²/AWG 14), the 40 A power contacts are placed in the central part of the insert covering the wiring of up to three main three-phase motors, while on the sides of the connector the 10 A auxiliary contacts can accommodate additional mid-power motors, control and signal connection demands.