Treotham igus autoglide 5 systems can save your time now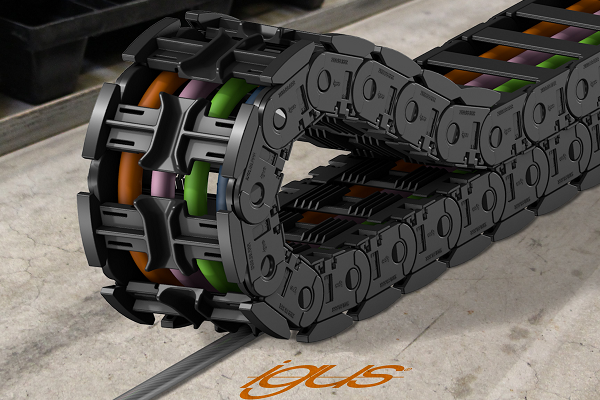 The igus autoglide 5 has been released and specifically designed for horizontal use in intralogistics and on crane systems. As energy supplies are quickly installed, it doesn't require a guide through and instead lies on a steel wire held in place by the e-chain contour.
Many users rely on busbar systems for power and data transmission in tight, compact spaces and for fast lane movements. The disadvantage of this is that they're expensive to maintain, can only be used for power transmission and must be cleaned regularly to avoid contact faults.
With the igus autoglide 5, users can now safely guide horizontal cables at speeds of up to 4m/s and up to 80m travel distance even without a trough.
"The autoglide 5 can easily be installed in the aisle on a rope or a profile. It is above all attractive with its low price, an 88 percent shorter installation time compared to trough systems and its maintenance-free operation," igus industry manager intralogistics Christian Strauch explains.
"Thus the new energy supply offers a real alternative to the busbar systems."
To install the autoglide 5, technicians only need a supplied metal rope which stretches on the aisle floor or alternatively with a plastic rope or a profile.