Treotham announces new chainflex CF8821 data cable.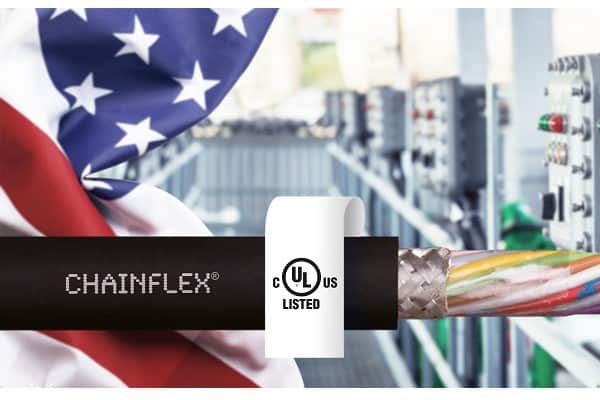 Treotham has announced its new chainflex CF8821 data cable.
 Offered with small cross-sections, the new cable is suitable for use in e-chains with a bend radius of 12.5 x d. Shielding protects them from interference. The highly flexible PVC outer jacket is silicone-free and flame-retardant. Like all igus cables from Treotham, the new data cable has also been tested in Treotham's in-house test laboratory.
The CF8821 data cable has been developed as a cost-effective alternative for builders of low duty cycle machines. With the new cable series, machine builders can not only potentially save up to 30% on costs, but also receive a cable with UL approval that is guaranteed to work.
For the new data cable, Treotham promises a service life of up to 5 million cycles. In addition to the guarantee, UL approval of the CF8821 cables opens up possibilities for machine builders exporting to the American market.