Top up your saving solutions with Legrand's BLOCK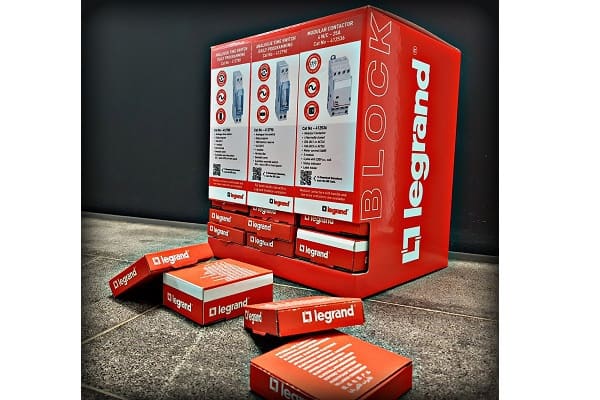 Legrand has introduced the BLOCK, which combines frequently used energy saving products. This means contractors can have all their products within arm's reach and can stock up at any time from their nearest wholesaler.
The BLOCK is the ideal 'top-up' solution, housing Legrand's Digital, Astronomical and Analogue time switches and Modular Contractors.
All Digital and Astronomical time switches are programmed with identical function buttons and display so users can operate any model using the same unique software and data key. This makes the programming process quick and easy.
The Analogue Time Switches operate to the highest precision, with a clock precision of ±0.2 seconds per day that holds even during daylight savings by automatically adjusting to suit the time change.
When paired with the CX3 Modular Contactors, the time switches operate with utmost precision.
The Modular Contactor works like a soldier for the time switches, following orders from the time switch to control multiple circuits or channels of much heavier current appliances.
The BLOCK is also equipped in QR codes that contain detailed technical information about each product. This means contractors can start a 'pocket-sized' library on their mobile phone and share these mini digital brochures with fellow contractors or clients.