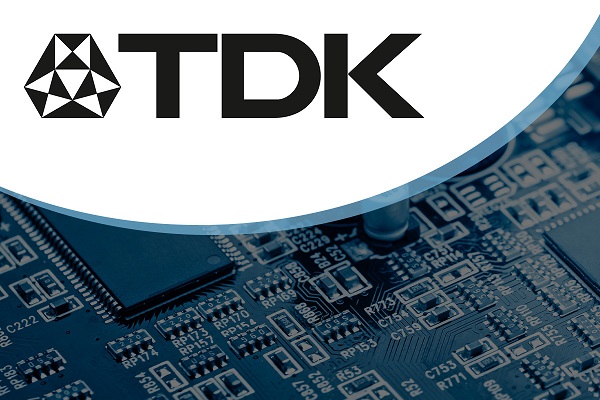 Transfer Multisort Elektronik (TME) is now offering a range of new solutions from TDK Components. Sean Carroll finds out more.
TME, one of the major global distributors of electronic and electrotechnical components, workplace equipment and industrial automation, has added a range of TDK Components products to its range.
The products now stocked by TME include capacitors, array capacitors, coils, EMI filtering chokes, filters, safeguards, PTC fuses, NTC thermistors, varistors, surge arrestors, sensors, ferrite cores and much more.
With TDK Components being one of the more important producers of capacitors on offer according to TME, the distributor is more than happy to stock the highest quality, innovative solutions for its customers.
The range includes different types of multilayer ceramic capacitors (MLCCs). These units brought about a revolution in the field of electronic equipment miniaturisation. They are designed to be surface-mounted devices (SMD) and are characterised by very small dimensions.
The TDK Components range of MLCCs has been extended to include the C, CGA and CKG series of products. Each of these solutions is compliant with the applicable requirements of the RoHS and REACH directives. Additionally, the solutions are free of halogens and the zinc coating applied to the terminals is lead-free.
For some time now, the TME product range has included anti-interference components manufactured by TDK, such as ferrites or SMD filters. The former category now also includes 2012 (0805) beads, boasting an impedance of 1kΩ for a frequency of 100MHz.
The latter group, i.e., surface-mounted filters include products operating at the maximum voltage from 50V to 80V DC (and currents even up to 3A), with coil resistance from 50mΩ to 1.5Ω. They are designed mostly to minimise interference originating from the mains by stabilising the power supply to radio, TV equipment, etc.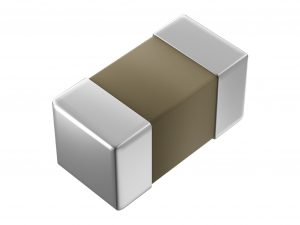 C series
The C series of MLCCs is designed for the purposes of basic applications. These components are available in various enclosure sizes.
Their format is determined by the four digits following the letter 'C' in the symbol code: the first two digits determine the length in tenths of a millimetre, and the next two digits specify the component width. For example, "1608" stands for: 1.6mm in length and 0.8mm in width (0603 in the 'inch' format).
The C series capacitors demonstrate high mechanical strength values. They come in variants supporting voltages from 100V to 630V. They are designed for typical applications, e.g., DC/DC converter circuits, decoupling, voltage smoothing and resonance systems and provide a perfect solution for miniaturised wireless chargers or inverters.
CGA series
The CGA series has been developed by TDK for automotive circuit applications including for installation in passenger cars, vans and lorries. The manufacturer has obtained the necessary component certification; conformance with the AEC-Q200 standard.
The CGA series components are designed to handle voltages ranging from 6.3V to 250V DC. Their characteristics include capacitance from 8µF to 47µF, excellent thermal tolerance range (from -55°C to 125°C) (most models) and very low impedance values (Low ESR).
They are available in low-tolerance versions (±5%), and in enclosure sizes from 0603 to 5750. In addition, articles incorporating the C0G dielectric are characterised by a low-temperature coefficient (maximum 30ppm/°C).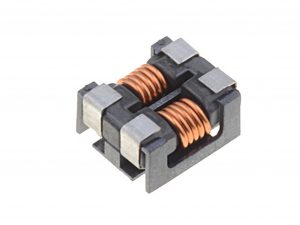 CKG series
The CKG series includes components featuring an enclosure equipped with extended terminals, sometimes referred to as MEGACAP. This design offers four major advantages:
offers component shock absorption, ensuring further protection from damage due to vibration;
makes the PCB/component connection more resistant to board bending;
provides an additional surface acting as a heat sink to increase the thermal tolerance of a component;
facilitates capacitor (parallel) "stacking", thereby achieving double the capacitance with the same footprint.
As far as their applications are concerned, apart from the above-mentioned capabilities, the CKG series components do not differ from other components described above. They operate at voltages up to 630V DC and come in the capacities of 1µF, 2.2µF, 10µF and 22µF.
To find out more about the range, click on this link.
ADVERTISEMENT

ADVERTISEMENT