Thorn Lighting launches Flow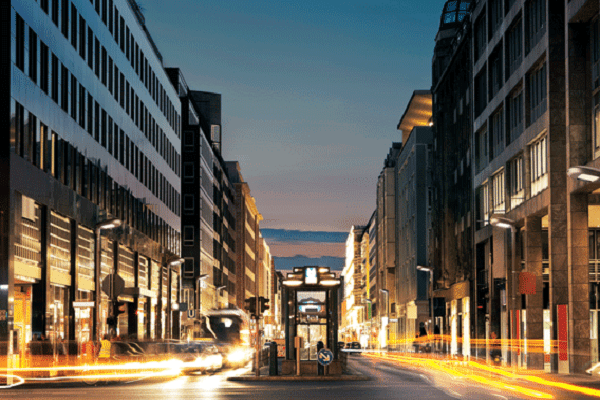 Thorn Lighting has announced the launch of Flow.
As well as looking great, the luminaire features six mounting variants; post-top, lateral, amenity, suspended, catenary and wall-mounted. There are a range of positive and negative tilting options, and a total of 13 optical possibilities.
As a result Flow suits applications like large urban roads, smaller streets and residential areas, city centres, car parks, cycle paths, footpaths, train platforms, education and sports institutions, industrial buildings and area applications.
Flow makes it easy to meet the needs of urban lighting challenges by empowering designers to create city spaces that are unified and harmonious. Flow has been designed with visual comfort in mind by providing lighting that is not only safe and functional, but pleasant and welcoming. The luminaire uses prismatic glass and a white reflector to achieve excellent glare control while being available in colour temperatures ranging all the way to a warm 2700K, lending a hospitable ambience to any urban area.
Flow brings intelligence to urban spaces through a wide choice of control options, including DALI (HFX), bi-power switchable (BPS), LRT, power-line or wireless Radio Frequency Incity (RF) control PN7 socket for RF sensors and presence detection. This enables significant energy savings while improving safety.
Flow is also a cost-effective LED solution that is just as suitable for refurbishments and retrofits as it is for brand new installations. Its efficacy reaches 139 lm/W and it comes with a 10kV surge protection device. Lumen packages ranging from 1700lm to 13,600lm are available.
"Getting the light distribution you need while keeping urban spaces looking clean and consistent is hard," says Urban Street global product manager Corinne Delor.
"That's why we designed Flow to fit in everywhere. The combination of its understated, timeless design and huge variety of mounting and optical choices, gives users the freedom to create consistent, unified solutions for any urban lighting challenge."
This lightweight luminaire makes life easy for contractors too: it's easy to handle and install, with tool-free gear tray maintenance.