The new Gossen Metrawatt Metraline RLO Earth bond tester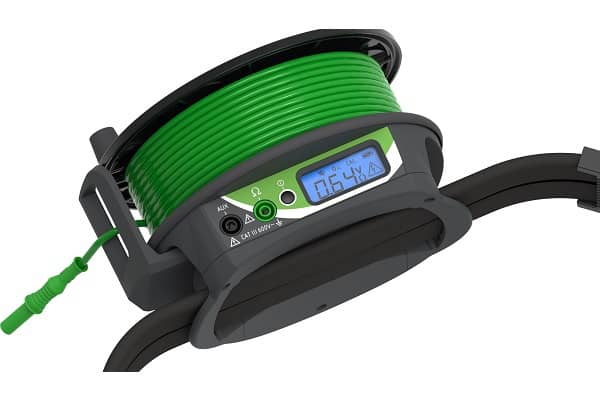 The Metraline RLO earth bond tester is a practical instrument combining the resistance measuring function with a 30m cable reel. The instrument complies with the requirements of IEC 61010-1/-031, DIN EN 61010-1/-031, and VDE 0411-1/-031 providing electrical safety in low voltage distribution systems up to 1000 V AC and 1500 V DC.
The contact resistance measurement range is from 0.00Ω to 20.0Ω. Acoustic signalling for continuity (R < 1Ω) provides for convenient testing. Acoustic and optical indication of interference voltage detection, and display of interference voltage from 8 to 400 V, provides operator safety. Automatic polarity reversal per DIN EN 61557-4/VDE 0413-4 is provided and the balancing function for cable reel and accessories caters for compensation up to 4Ω.