Sydney NBN about to get a huge boost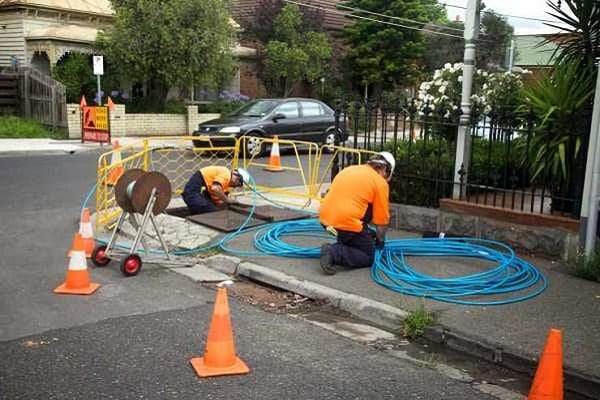 Internet that is currently up to 10 times faster than NBN Co and contract free is now being enjoyed by hundreds of Australians – and its uptake is spreading fast. This exciting internet option is largely in new property developments, with one Sydney development committing to investing $5.3 million on the network to give Norwest residents internet speeds of up to 100 times faster than NBN Co.
In what has been a two-year planning project, FiberCorp – a Government-registered super-fast carrier – is now building and installing fibre technology across Sydney, Brisbane and Melbourne. It connects fibre cabling from its Points of Interconnect (POI) to the property boundaries, and into buildings and apartments. Fibercorp has onboarded retailers onto its network and households can access the internet via a low-cost subscription with low-cost set up, and no contract.
FiberCorp's most ambitious project is Marsden Central, a master planned community in Sydney's Marsden Park. Property developer Kanebridge and FiberCorp are investing $5.3 million into building and running the fibre network from FiberCorp's data centre into the apartments.
The Marsden Central project is the first of its kind for FiberCorp. Its standard internet will give residents speeds of up to 2Gbps – 20 times faster than NBN Co's fastest plan. In addition, FiberCorp and Kanebridge are future-planning the development by investing in base infrastructure that will give residents up to 10Gbps in future – 100 times faster than the fastest speed offered by NBN Co.
This work on Marsden Central is now well under way. FiberCorp has been finalising environmental impact and feasibility studies to get the fibre to the nearest junction point. Over the next 14 months, it will develop a fibre pathway from its Alexandria data centre to Blacktown then the Marsden Central boundary. It will install the network into each building and apartment alongside the construction of the development. Urmet Group is the company deploying the network.
"It takes visionary developers to identify that communications and technology are the new drawcard for real estate investment and the rental market. Fibrecorp-based solutions provide multiple benefits over the NBN. Over the fibre we will complete voice, data, Foxtel, free to air, CCTV, video intercom, smart home automation, public wifi and access control. The speed is in demand: reports indicate that by 2020 the average household will require bandwidth of 172Mbps with common devices and the introduction of SHD streaming in 4k. Thirty-six (36) per cent of users on the NBN are on the 12Mbps plan. FiberCorp customers use and demand faster speeds: 42 per cent are on 50Mbps and we have abolished the 12Mbps plan all together. The slowest plan is 25Mbps, and we have received requests for our 1GB service at one of our projects in Mascot," says FiberCorp chief executive Sam Scoutas.
"We are developing as much capability as possible into the network at Marsden Central, so that residents can access new technologies when they become available. Ten years ago, no one knew that streaming services would overtake pay TV. The internet speeds alone will be the first for an Australian residential development. Residents in Norwest Sydney should not be disadvantaged by to their geographical location," says Kanebridge chief executive Marwan Rahme.
Marsden Central residents will be getting technologically advanced homes at prices not seen before in Sydney. Marsden Central apartments are being offered at an incredibly competitive price of $504,000 for a two-bedroom apartment. Similar apartments in broader metro areas are selling for an average of $800,000-900,000."
How the fibre technology works:
FiberCorp uses US broadband communications provider Calix, which is registered by the Australian Communications and Media Authority. The network being installed at Marsden Central is Gigabit Passive Optical Network (GPON1) technology. This is based on a fibre to the premises (FTTP) network that connects data centres to property boundaries, and into buildings and apartments with fibre cabling.
In addition, FiberCorp and Kanebridge are investing in base infrastructure that will enable GPON2 technology from Calix – this will give residents 10GBps.
Without a fibre network, separate networks are needed for different technologies in a home: a network for the internet, one for the intercom, and another for access controls, CCTV, Foxtel and free-to-air TV.
The Fibercorp technology enables all these networks to be put on a single fibre cable – and more networks can be layered on as new technologies are introduced in the future. Buildings that have internet-based technologies and this fibre network, therefore, become future-proofed.