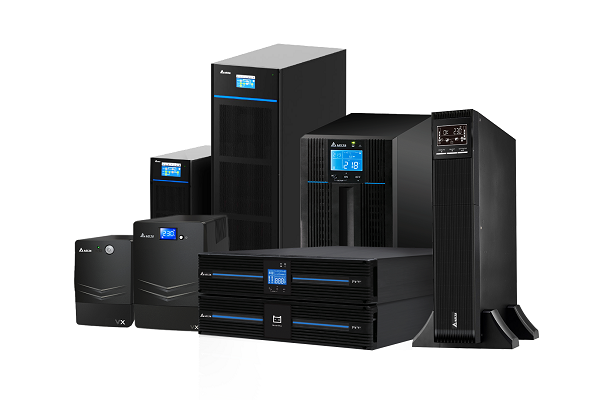 Electricity is the bedrock of our everyday lives, yet, experiencing a power outage appears more common than ever. San Williams examines where we're going in power usage and what IPD is doing to tackle the growing issue of electrical surges and outages.
Power usage in Australia has amounted to just over 198TWh in 2022, showing that people are only becoming more reliant and finding more ways to use electricity. As the use of electricity increases in more ways, however, such as for electric vehicles and charging stations, so, too, has the occurrence of power surges and outages.
There are many causes for power surges or outages to occur, with some common examples including weather, electrical spikes, vehicles, fires or animals. Nevertheless, given its usability, it's also essential to maintain an uninterrupted and reliable power supply.
"The impact of a power outage has never been more significant than in our current age, and if I lose power at work, I can't work. I need to use my PC, my phone and have reliable access to the internet," IPD product manager Ben Burbury says.
"On a commercial level, there are many examples, but none more apparent than in data where power losses are costed in seconds. Then there's industry, where safety equipment without power can cost lives, which is invaluable.
"That, compounded by our aging infrastructure in Australia, I would propose that many businesses should be looking for an uninterruptible power supply (UPS) solution paying for themselves."
Generally, people purchase a UPS to protect their electronic devices from power outages or surges. However, IPD, an electrical product distributor with over 70 years of experience, strive for the use of UPS systems in a range of applications.
"In industrial settings, UPS systems can help keep production going during a power outage or brownout, preventing significant financial losses. In hospitals and other critical care facilities, UPS systems can be used to keep medical equipment and life-support systems operational during power outages, which can help save lives," Ben says.
"Overall, the applications of UPS systems extend beyond protecting electronic devices, and they have become an essential component of various industries and critical infrastructure."
With power outages and surges becoming more frequent with the use of electricity, IPD delivers a variety of UPS devices for an array of applications.
The Delta Ultron UPS is an advanced solution designed to provide centralised power protection for large industrial loads and critical facilities, even up to MVA-level power capacities. It offers high reliability for critical applications and has longer battery life thanks to its advanced battery management system.
IPD's Agilon is an affordable line-interactive UPS solution designed for small offices and end-users. Its output features Australian socket outlets, making it compatible with a wide range of electronic devices and providing reliable battery backup during power outages. User-friendly monitoring software is also included.
Easy to install and maintain, IPD's Amplon is a versatile UPS model that offers solutions tailored to different equipment sizes, with options available for installations adjacent to the equipment up to a capacity of 20kVA. With its high efficiency, the Amplon helps the user reduce energy costs while also being suitable for a wide range of equipment with its high-quality power protection.
A 'modular' design for easy maintenance and upgrades, the Modulon is an IPD UPS solution designed for high reliability and redundancy. It is a scalable solution that allows users to add or remove power modules according to their needs, ensuring an uninterrupted supply of power even in the event of a module failure.
Ben says IPD's collaborative and partner-orientated approach is what he credits for IPD's exceptional customer service, offering a diverse and highly effective range of UPS systems.
"Our approach to power outage solutions is based on comprehensive collaboration with partners," Ben says.
"We begin by working with AC UPS (Delta) or ELV DC UPS (PULSE) to design, deliver, and commission the UPS system with an appropriately sized battery bank.
"Additionally, depending on the scope of the project, we select ABB Automatic Transfer Switches (ATS) to seamlessly transition between backup or alternative power supplies. This approach ensures a holistic solution to address power outage challenges effectively."
Power surges and outages are unavoidable, with only new risks arising with more advancements in technology. Regardless of the application, however, UPSs hold as a reliable way to ensure production remains uninterrupted, saving time and cost.
"The rise of automation in different industries and daily life has brought about new risks linked to power outages. For instance, power disruptions can result in the inaccessibility of homes or workplaces with systems like home automation or commercial electronic locks," Ben says.
"Furthermore, industries and commercial settings face risks that extend beyond inconvenience, potentially posing life-threatening situations. To address these risks, implementing a UPS is a crucial solution."
ADVERTISEMENT

ADVERTISEMENT