Signify releases its Philips auto-linkable Ultra Efficient solar lights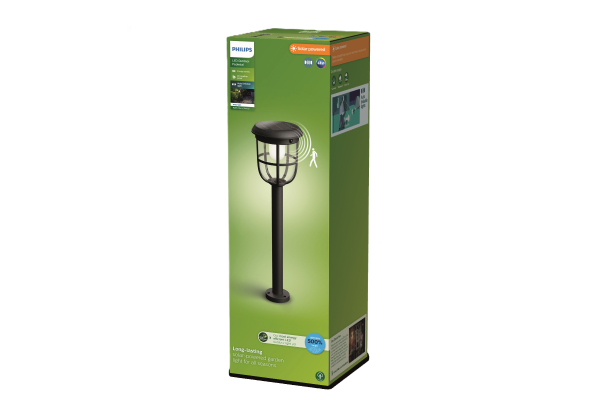 Signify has released its Philips auto-linkable Ultra Efficient solar lights. When one of the new pedestal and wall lights is triggered by motion, they all light up to giving usersa safe and welcome feeling when coming and going home.
With up to six nights of illumination before the lights need to be recharged by the sun, Signify's Ultra Efficient solar technology offers a reliable performance with bright light, even in changing weather conditions.
"At Philips LED, we are always innovating to provide consumers with even better products. These new Philips Radii auto-linkable Ultra Efficient solar lights will always provide consumers with plenty of bright light in their outdoor space. And they are very easy to use," Signify business unit leader LED lamps and luminaires Michael Rombout says.
"We are confident that this addition to our Ultra Efficient portfolio will be of great benefit to our consumers and more solar introductions will follow shortly."
Philips auto-linkable technology automates all lights so that they can work as one. As soon as the lights are turned on, they are automatically linked together. As a result, the luminaires will all light up simultaneously when just one is triggered by motion.
Lab testing by Signify indicates that the battery lasts at least 40 hours if fully charged. Since the solar lights are fully solar-powered, consumers don't need to pay for electricity to power these products.
The lights are built to withstand extreme temperatures as low as -20°C and as high as 40°C. They resist high sun and UV exposure as well as heavy rain, without leading to corrosion or rust. In addition, with a long lifespan of up to 50,000 hours and a five-year warranty period, they will light up your outdoor space with reliable solar lighting for a long time.
ADVERTISEMENT

ADVERTISEMENT