SE extends 3-Phase Easy UPS 3L from 250kVA to 600kVA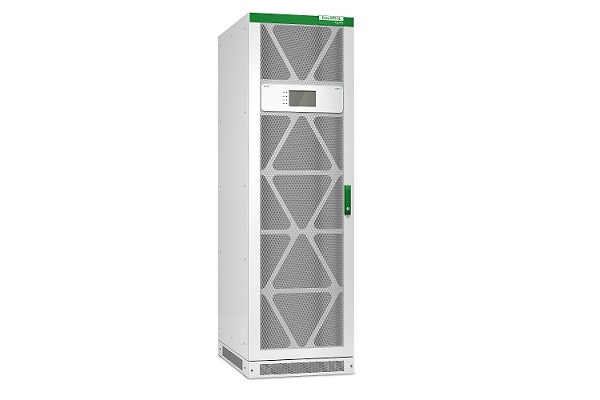 Schneider Electric has extended its Easy UPS 3L from 250kVa to 600kVa with new 250, 300 and 400 kVA UPSs.
Available in most countries, the Easy UPS 3L aims to simply and streamline configuration and service, delivering high availability and predictability to medium and large commercial buildings and light industrial UPS applications.
With its compact footprint, highly available parallel and redundant design, the Easy UPS 3L protects critical equipment in a wide range of environments from damage due to power outages, surges and spikes.
It's up to 96% efficient and gives users predictability when organising utility costs.
"With this extension to Easy UPS 3L, Schneider Electric continues to fill a market need by offering easy, robust and competitive solutions that prioritise efficiency, flexibility, predictability and reliability for today's connected businesses. It is easy to configure, install, use and service," SE global VP, 3-Phase UPS offer management & marketing Mustafa Demirkol says.
"Thanks to an exceptional combination of competitive specifications, robust and fault-tolerant design that enhances resiliency and reliability, and an optimised footprint that saves valuable real estate, the Easy UPS 3L is the ideal choice for easy business continuity and optimized investment, whether it's on your shop floor or in your electrical room."
The Easy UPS 3L offers resiliency against harsh environments with conformal coated printed circuit boards, replaceable dust filter, unity power factor and strong overload protection.
Users can also install up to five UPSs in parallel for capacity or five +1 UPSs in parallel for redundancy, making it a versatile architecture for whichever use case.
ADVERTISEMENT

ADVERTISEMENT