Schneider goes gas-less in new switchgear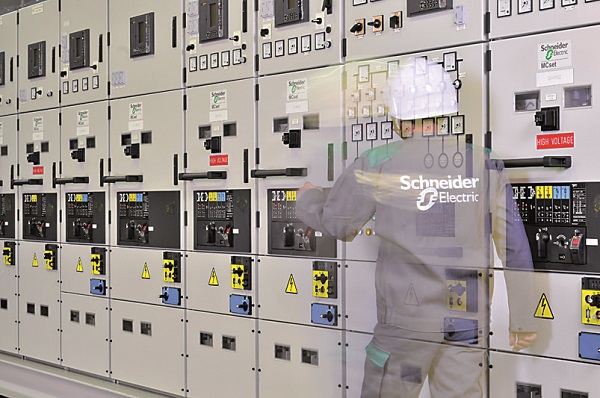 Schneider Electric has unveiled its new 'switchgear of the future' at CIRED 2019 (the International Conference and Exhibition on Electricity Distribution).
The new medium voltage switchgear uses pure air instead of SF6 gas and allows users to take full advantage of digital features to unlock the value of data. The new products are based on three of the company's most popular product ranges for primary and secondary electrical distribution: SM6, RM6, and GHA.
At the conference, Schneider demonstrated the innovative shunt vacuum interruption technology that allows for pure air insulation, with the replacement of SF6 while maintaining a small footprint and cost effectiveness.
The company engages large players within the industry, such as E.ON Sweden, in pilot projects where the SF6-free switching technology is currently operational. Cost efficiency, they recognise, is vital for the widespread adoption of more sustainable equipment in the field.
They also emphasise the benefits of digital technologies that can equip the new switchgear – for example, sensors for condition monitoring could unlock predictive and preventive asset management strategies by feeding data to sophisticated analytics tools such as Schneider's EcoStruxure platform.
Schneider Electric executive vice president of power systems Frederic Godemel says: "At Schneider Electric, we believe the best gas is no gas."
He says he is proud of the move towards SF6-free switchgear.
"We've developed these upcoming products because they provide a huge leap forward in sustainability, set new benchmarks for superior health and safety, and provide powerful digital technology. Our new SF6-free technology represents an ideal alternative to today's status quo."