Schneider Electric launches new generation TeSys Motor Control series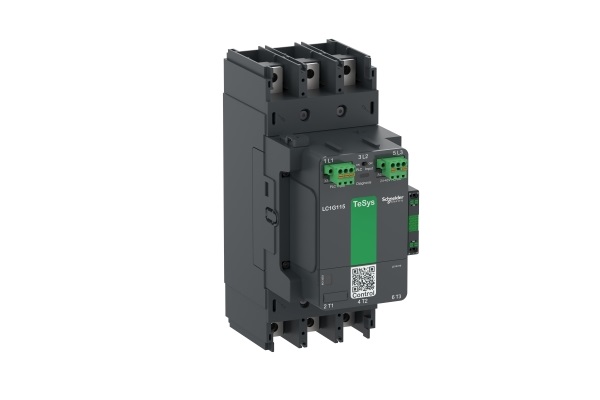 Schneider Electric, a global leader in the digital transformation of energy management and automation, has launched its new generation of TeSys Motor Control for high current contactors.
The new TeSys Giga will replace the soon to be discontinued TeSys F product range, offering higher performance and durability, with the latest in smart technology innovations.
"TeSys Giga has been strategically developed to enhance the engineering experience, cutting on time and complexity without compromising on functionality," Schneider Electric vice president, partner projects and power solutions Farokh Ghadially says.
"Now, customers have access to a product series that provides increased machine reliability with lower maintenance costs."
Operating from 115A to 800A for AC-3 applications and from 250A to 1050A for AC-1 applications, TeSys Giga boasts a range of unique features designed to maximise the machines running time: a modular design, compact footprint, lower consumption coils, self-diagnosis capability and highly reduced references.
TeSys Giga also offers electronic overload relays with full-scale protection and a set of accessories including improved auxiliary contacts.
"At Schneider Electric, we are continually striving to ensure our customers have access to advanced, reliable products. The TeSys Giga is an example of this, with its features unparalleled to any offered in previous TeSys Motor Control generations," Farokh adds.
Schneider Electric, which was named the world's most sustainable corporation by Corporate Knights Global 100 Index in February 2021, will be offering retrofit kits for the replacement of the TeSys F in existing locations until total product sales come to an end on 1 December 2023.
ADVERTISEMENT

ADVERTISEMENT