Schneider Electric enhances EcoStruxture Triconex Safety View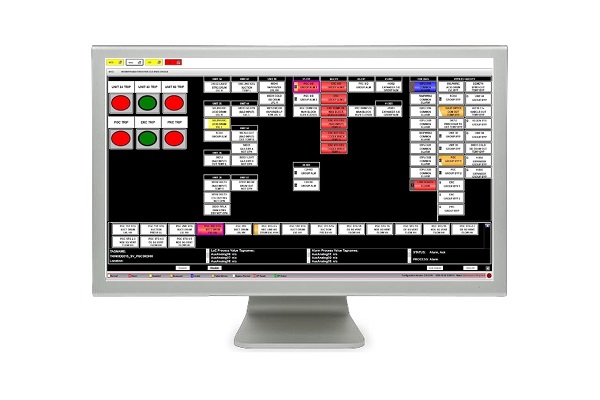 Schneider Electric has released an upgraded version of its EcoStruxure Triconex Safety View, featuring the industry's first dual safety and cybersecurity-certified bypass and alarm management software application.
As the industry's first TÜV safety and cybersecurity certified bypass and alarm management software improves protection of people, production and profits while also digitalising data analytics to help reduce operating risks and improve ROI.
The EcoStruxure Triconex Safety View allows operators to see both the bypass status that impacts the level of risk reduction in place, as well as the critical alarms required to operate the plant safely when risks are high. And because the software has been certified by TÜV Rheinland as Security Level 1 (SL1) compliant per IEC 62443-4-2 and Systematic Capability 3 (SC3) compliant per IEC 61508 for use in safety-related applications up to Safety Integrity Level 3 (SIL3), it meets stringent requirements for safety, cybersecurity, risk reduction and continuous operation in the oil and gas, refining, petrochemicals, power and other high-hazard, risk-intensive industries.
"Our customers are under increasing pressure to cut costs, drive profitability and meet sustainability targets," Schneider Electric vice president systems portfolio, process automation Hany Fouda says.
"To achieve these goals, as well as to improve their operating and business decision making, they frequently implement new digital and other operating strategies to increase the productivity, efficiency, reliability and security of their assets and operations.
"But regardless of their strategic direction, and no matter where they are in their digital transformations, the safety of their operations must never be compromised. Because EcoStruxure Triconex Safety View provides operators with a real-time view into the conditions of the plant, they can better and more quickly manage risks to their people, production and profits. Ultimately, EcoStruxure Triconex Safety Viewcan help drive superior safety performance, which in turn helps deliver better profitability and better sustainability in the long term."