Schneider Electric aquires Eliwell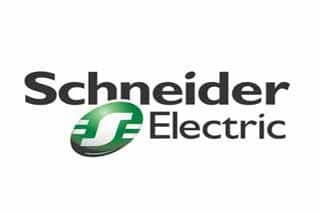 Schneider Electric has announced their acquisition of the Eliwell brand, previously part of Invensys PLC.
Offering  technology products, control systems and services for commercial and industrial HVAC systems, Eliwell by Schneider Electric has developed and pioneered some of the most popular products in the industry. With a shift in the market towards energy efficient products, Eliwell by Schneider Electric has turned its attention to developing new ranges of controllers and systems which meet these needs.
"We made a strategic decision last year to widen our offering to our customers,"  industry pacific director of Schneider Electric Mauro DelleMonache said. "The Eliwell and Schneider Electric offers are highly complementary, both in terms of product range and geographical distribution, which has added real value to our business and our customers."
"We can now provide our customers with a comprehensive automation and control offering which covers all types of HVAC and refrigeration applications. Services include HVAC&R controller programming, retail system integrator project support, and training and custom product development. With this increase in scope, Schneider Electric becomes one of the main players in this sector."
Eliwell has been a giant of the HVACR industry for the past 35 years, pioneering the compact 32×74 panel mounted electronic refrigeration control, which has evolved to become the industry leading IDPlus and EWPlus control range. Eliwell also developed the EWCM series compressor manager, RT-Series cabinet controls, V-Series Electronic Expansion valve (EEV) drivers, Televis management and monitoring software and Free Way programmable HVAC controls.
Meeting the current trends in the HVACR control market of reliability, open integration and energy efficiency, Eliwell by Schneider Electric is continuing to develop control solutions that feature intuitive operation, open programming, network connectivity and energy saving algorithms.