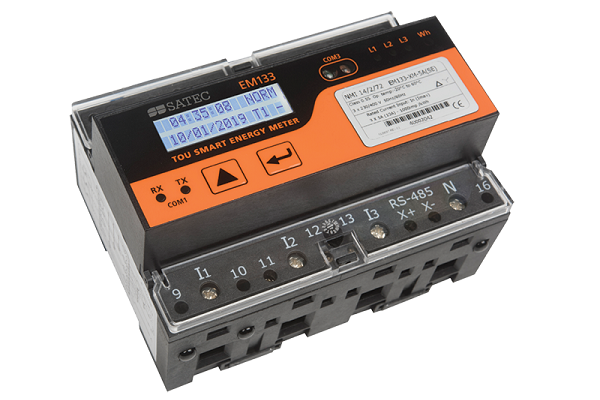 As of 1 December 2017, with the Power of Choice (PoC) electricity metering reforms, all electricity meters in homes and businesses are working to replace  outdated electrical meters and bring in the next generation of smart meters.
These new meters give the property owner a range of new features like remote monitoring, early detection faults and supply issues, the ability to monitor and manage power and greater access to technology to more efficiently manage solar panels and battery storage.
Some of the added benefits also include electric vehicle charging during off peak hours, more detailed data regarding consumption and more.
It also streamlines the electricity metering replacement process by giving retailers oversight of the appointment of meter installers and organisations that facilitate meter data services.
This is great news for the Aussie electrical industry and consumers, but one of the issues is that the electrical distribution boards take up much more space which can hamper new builds and retrofits.
SATEC, global provider of metering, power quality analysers and software for the electrical industry, has developed the first ever PoC-compliant DIN-rail smart meter for the Australian market.
Dubbed the eXpertMeter EM133-XM (pictured), it's ideal for new builds and retrofits, meeting the industry challenge of space saving while being PoC-compliant.
"SATEC has set a standard in the Australian market to ensure advanced functionality is designed in our energy metering solutions to ensure future proofing based on market conditions and regulatory changes to ensure we are market compliant," SATEC Australia managing director Ron Davis says.
The Class 0.5S smart electricity meter complies with the National Electricity Rules (NER) and the Australian Energy Market Operator (AEMO) Metrology Procedure providing confidence to meter coordinators and electricity retailers in the changing landscape.
"Compact smart metering allows reduction in space in electrical distribution boards, providing better return on investment for builders and stakeholders whereby that space is now utilised in the tenant's arenas," Ron says.
The nature of retrofits means there are space limitations and constraints that new builds might not have. With SATEC's new solution, there is less concern for people updating existing systems: "Also this is for brownfield sites, or existing installations such as in apartment buildings, shopping centres, airports or residential housing for example. Since PoC has been a recent change, many of the existing metering hardware installed is non-compliant to the new rules," Ron explains.
One of the more recent examples of the SATEC solution in use is with One Central Park in Sydney. Developers in the $2 billion urban village needed a high-accuracy, Class 0.5s, direct-connection (whole current) compact smart metering system for monitoring electricity and water consumption.
SATEC was selected because they were the smallest, most accurate meters available and suitable for installations within each apartment. It could fit within existing smaller spaces and required DIN-rail mounting hardware.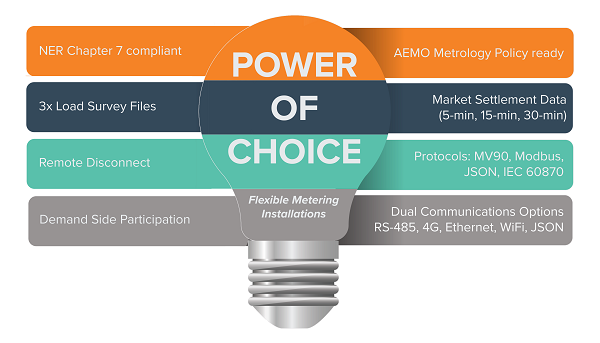 The SATEC smart meter allows for demand side participation, remote disconnections and is inclusive of multiple load survey files for use in multi-tenant applications including solar and battery applications. With dual-communication options including Ethernet and 4G, SATEC is providing leadership in modernising metering installations in Australia.
Not only is SATEC knocking their installations out of the park, it's also debunking the myth that DIN metering doesn't provide the advanced functionality required in PoC.
The SATEC eXpertMeter family provides options for both  current transformer and whole current metering (direct connect), unmatched accuracy, load control, remote disconnect and much more.
For more information and to see what SATEC offers in the PoC space, visit this website or contact them on (+61) 2 4774-2959 or sales@satec-global.com.au