SA network sets new mark for solar
The net load for the South Australian distribution network managed by SA Power Networks was negative for nearly four hours on Sunday 31 October as energy was exported to the State's transmission network.
The electricity distribution network was a net exporter (something which is likely to become more common) for four hours – the longest duration seen so far in SA's energy transition.
On Sunday 31 October, the lowest net load on the distribution network was -69.4 MW at the half-hour ending 1330 CSST (1300 EST).
"We are excited by the continued growth of rooftop solar," said SA Power Networks' Head of Corporate Affairs, Paul Roberts.
"Rooftop solar is contributing to decarbonisation of our energy and to lower energy prices. In the not too distant future, we expect to see South Australia's energy needs during the middle parts of the day regularly being supplied 100% from rooftop solar," he said.
"Longer term, we hope to see a transport system where most vehicles will be fuelled by renewable-sourced electricity, including from solar rooftop PV. It is exciting to think that South Australia is leading the world in this transition and there is so much possibility for us as a State in making it happen as quickly as we can."
The chart below compares the four non-work days where our net load was negative in October. Note that 2 October looks different as the chart is in local SA time, and 2 October was pre-daylight saving.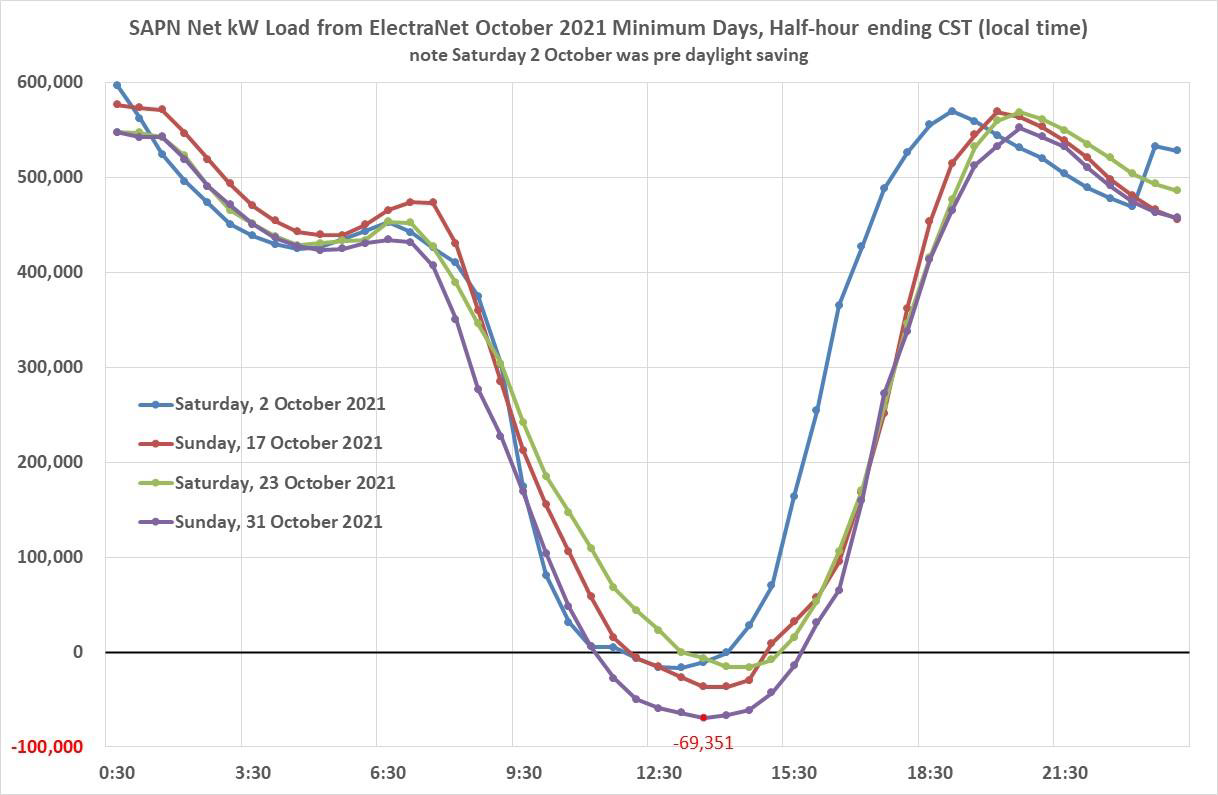 ADVERTISEMENT

ADVERTISEMENT