S-5! releases the S-5-HR clamp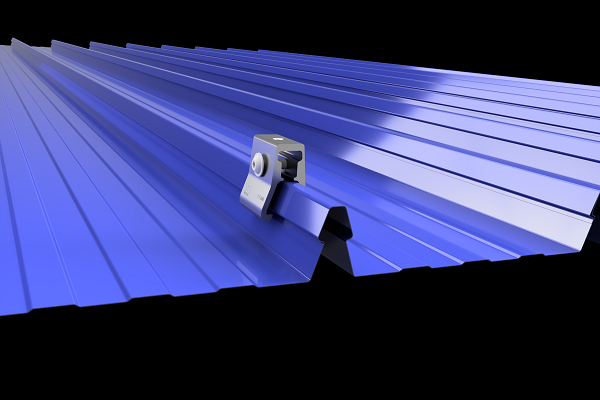 S-5! have released the S-5-HR clamp for attaching a wide range of rooftop accessories including solar arrays to the Steel & Tube Hi-Rib and Legacy metal roof profiles.
The clamp's single-piece design snaps over the rib of the roof and uses a stainless steel fastener to compress the clamp to engage the roof's profile, preserving the roof from corrosion and thermal cycling.
"The S-5! team is excited to introduce our new clamp specifically designed for Steel & Tube conceal-fixed profiles," S-5! chief executive officer Rob Haddock says.
"We are always looking for ways to innovate and provide our customers with the attachments they need to make their jobs easier and their metal roofs more-user friendly."
Ideal for commercial or residential projects, the S-5-HR clamp can be installed anywhere along the seam for placement flexibility.
Features of the S-5-HR clamp include attachability to a wide range of rooftop ancillaries, pairing with S-5! PVKIT rail-less solar mounting solution, quick and easy snap-on installation and exclusively for Steel & Tube Hi-Rib and Legacy profiles with published holding strength.
In addition, it also provides secure and warranted long-lasting quality and zero-penetration attachment.
Being made of high-tensile structural aluminum to match Steel & Tube's long-lasting panel performance, the S-5-HR requires no maintenance or re-inspection and is warranted for the life of the roof.
ADVERTISEMENT

ADVERTISEMENT