S-5! introduces its newest WindClamp Technology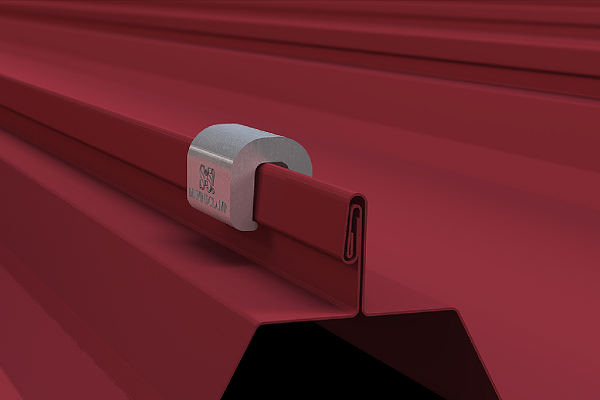 S-5! has released the newest addition to its line of WindClamps, the WindClamp2X, designed to increase wind resistance for standing seam and other concealed-fastened metal roofs.
The WindClamp2X, as with all S-5!'s WindClamps, is a small aluminium clamp which is placed over the roof's seam as designated intervals to prevent male-to-female seam separation and/or seam separation from the roof's mounting clip.
The solution not only gives users a cost-compelling alternative for new construction and retrofits, it also brings ease of mind for the owner with protection against the elements. Attaching the WindClamp2X improves the wind resistance and uplift for more than 25 years.
This clamp-to-seam technology has been a highly cost-effective, preserving rooftops in some geographic regions and/or roof 'zones' with increased probability of extreme wind uplift conditions.
"The magic is not in a generic 'seam clamp,' or in a seam clamp that 'fits okay' or 'fits' multiple seam profiles," S-5! chief executive and founder Rob Haddock says.
Rob has served on ASTM committees for wind testing and standardisation. He adds: "The magic is in knowing how to design a seam clamp for this purpose and for a specific panel profile. S-5! WindClamps can increase strength by 100, 200 or even 300% with test protocols to prove it.
"We understand how to design these clamps because our team has the in-depth knowledge and experience of how the total roof assembly responds to wind uplift."