R&M release new Polaris-box 6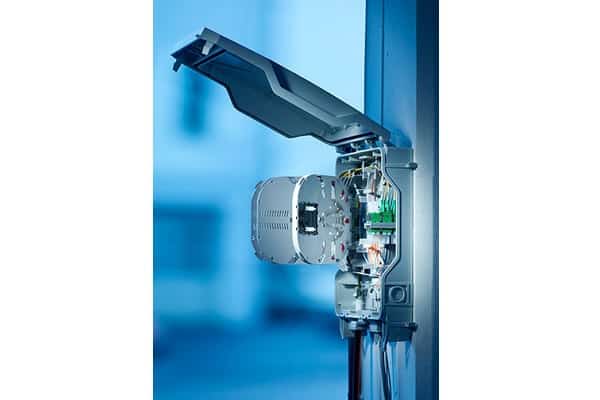 R&M – a provider for cabling systems – is releasing a brand new range of connection boxes for fibre optic networks. The Polaris-box 6 has been created to supply single and multi units, terraced housing and similar building complexes with fibre optics.
R&M product manager Patrick Schilter says that the company's new generation of connection boxes specialises in being a utility and is perfect for all uses.
"The new Polaris-box 6 from R&M is an all-rounder. Its area of use ranges from the building entry point on the facade or in the basement through floor distributors to power outlets in offices and apartments. Network operators can set up both point to point and point to multipoint cabling with the compact FO distributor," says Patrick.
The waterproof case can accommodate up to twelve plug and 60 splice connections with extra room for four FMTS and 1TPU splice trays or two 2TPU splitter trays.  As well as this, the Polaris-box is suitable for outdoor use with a protection class of IP67 making it resistance to dust and water.
The two part cables are easy to insert in slits and no longer need to be threaded through seals which are often the case with conventional boxes. Installation teams can also add individual connection modules if required by the user, all on site.
Fast assembling is a key component as well as knock-out cable grommets on all four sides giving installers a lot of freedom when it comes to positioning.
For more information on this product and others like it from R&M, please visit www.madisontech.com.au/products/RDM/