Remote SA community to receive Australian-made energy storage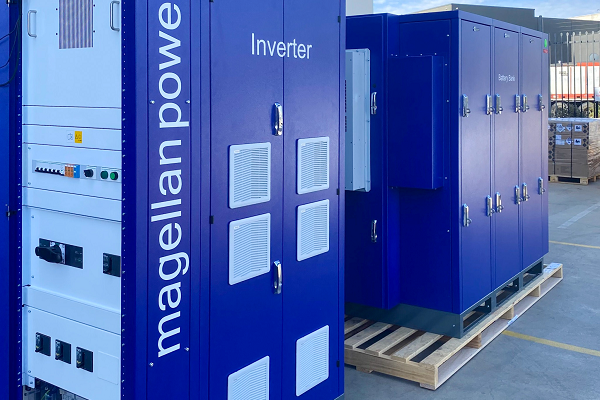 Magellan Power, manufacturer of back-up power systems, has dispatched a stand-alone power system to a remote South Australian town which sits six hours north of Adelaide. The town is currently powered by a diesel power station and has been the cause of noise pollution to locals which they say kept them up for hours during the night.
As part of a trial by the South Australian government, the town will receive an Australian-made Magellan Power manufactured Hybrid Stand Alone Power System consisting of three phase 50kVA, 50Hz, Multi-Mode Inverter with 170kWh of Lithium Iron Phosphate batteries and a Micro-grid controller.
The custom battery enclosure features an LCD display to log all essential information and is fitted to include air conditioning to keep the battery at optimum temperature.
"Making equipment for Australian projects is different to anywhere else in the world. Our Stand Alone Power Systems are made in WA and created in a way that is modular, easy to operate and reliable for the harsh Australian environment," Magellan Power managing director Masoud Abshar says.
"The reliability of the equipment is absolutely essential because it is deployed into areas which are extremely hot and remote, and you don't want to be sending people there to fix it all the time."
The system will be charged by the town's generators during the day to keep the power up and running throughout the hours between 10pm and 8am, and is expandable to include solar in the future.
ADVERTISEMENT

ADVERTISEMENT