Redflow integrates with Sunsynk hybrid inverters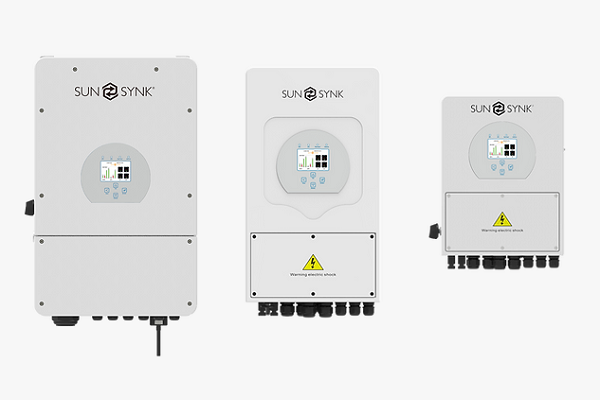 Redflow has integrated with Sunsynk hybrid inverters, allowing customers to use Redflow's zinc-bromine flow batteries in their energy storage solutions.
Redflow chief executive officer and managing director Tim Harris says the aim is "to give customers a choice" when they are designing their energy storage solution.
"We understand that requirements vary, and our aim is to offer a range of inverter options to ensure all their needs are met," says Tim.
"The Sunsynk hybrid inverter is one such option. This inverter simplifies the way customers connect to the grid and seamlessly integrates batteries and solar, which will be particularly beneficial for off-grid with some small additional requirements as well as commercial and industrial customers."
The Sunsynk inverter offers numerous capabilities including the ability to connect solar and batteries to a single or three-phase grid-connected inverter, continue charging batteries from solar during a grid outage and control a backup generator if required as a small microgrid.
"We are pleased to be working with Redflow who is at the forefront of flow battery technology," Sunsynk chief executive officer Keith Gough says.
"Redfow's successful integration testing of the Sunsynk hybrid inverter with their zinc-bromine flow batteries provides integrators and customers confidence in their choice."
The Sunsynk 8kW, 10kW and 12kW three-phase hybrid inverters are fully AS 4777.2:2020 certified and CEC approved for the Australian market.
These integrate successfully with solar arrays, 48V DC battery storage, grid and generator connections, including wind turbines, in single cost-effective, outdoor-capable, wall-mounted solution. It also allows up to ten Sunsynk hybrid inverters to be connected in parallel to increase customer capacity.
"We are very pleased with how well the Redflow battery and Sunsynk inverters work together," Redflow battery management system architect Simon Hackett says.
"Redflow's integration partners, in Australia and beyond, now have a great new option to use for building battery energy storage systems."
Sunsynk inverters are currently sold in the UK, Europe, South Africa (and into Africa), Hong Kong and China and are already established in Australia.
ADVERTISEMENT

ADVERTISEMENT