Raytek MI3 compact infra red transmitter series
Raytek USA has announced major additions to the popular MI3 compact infra red transmitter series.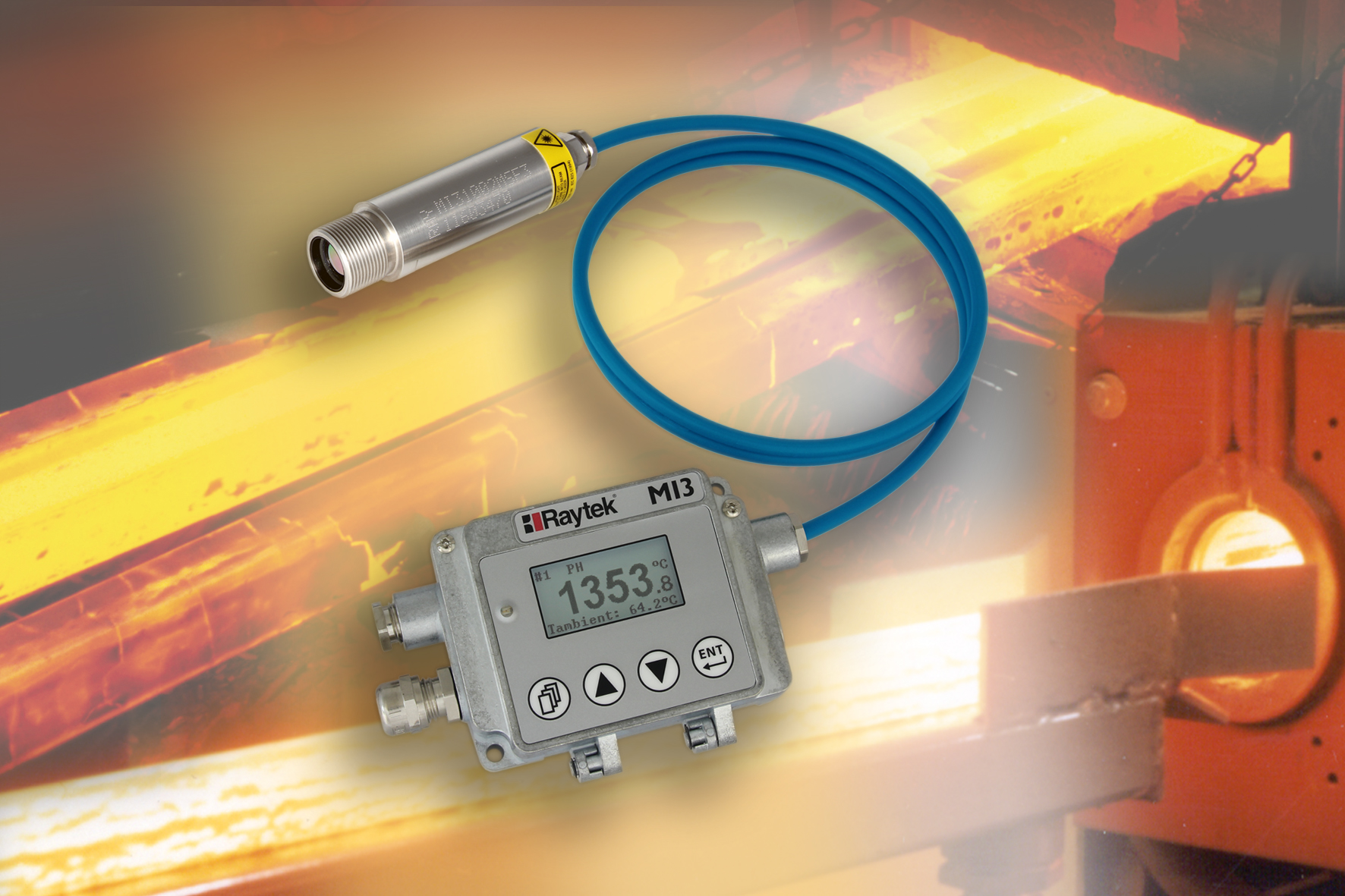 The release of high temperature versions in 1, 1.6 and 5 microns measuring wavelength, with temperature ranges from 250°C to 1800°C, these models extend the use to cover metals, white heat and glass to melting point. When considered in addition to the normal range of -40°C to 600°C for MI3LT, these versions cover most common single point applications.
The new range also offers communications options; control modules are now available with Profibus, or Modbus interfaces in addition to the standard USB 2.0 PC connection. Connection to PLCs is simplified, and system costs reduced through the availability of standard protocols.
Standard features across all models include signal processing such as averaging, peak and valley hold, field calibration software, and free, multi-drop networking software for PC.
With MI3, heads are interchangeable, and have digital communications with the control modules. For OEM applications there is a development kit to allow a PLC to communicate directly with a head. Industrial applications with up to 8 heads can be accessed by a PLC system through only one base module using serial communications. Users will benefit from the huge variety of standard features including digital or analogue emissivity input, alarm output, head temperature output and window transmissivity setting.
ADVERTISEMENT

ADVERTISEMENT