Ram 1500 to launch in Australia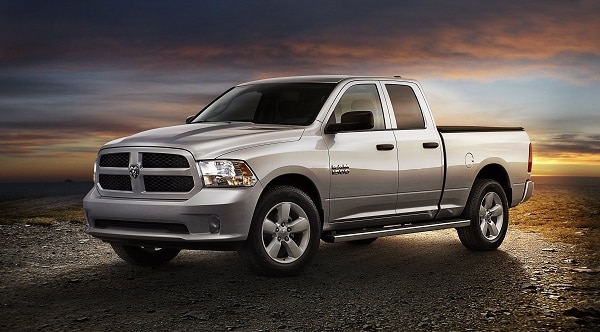 Ateco Automotive is preparing to launch the Ram 1500 in Australia, an important addition to the current range of heavier-duty 2500 and 3500 variants that should see the American full-size pick-up truck compete with top-end mid-size utes that dominate the market here.
It remains to be seen whether the Ateco/Walkinshaw Group's joint-venture operation in Australia – American Special Vehicles (ASV) – will continue to convert the 1500 to right-hand drive when the truck enters a new generation next year, as Fiat Chrysler Automobiles Australia has been working on a case to sell it through its own network.
For now, Ateco has the upper hand as the 2018 model arrives, powered initially by a 5.7-litre Hemi V8 petrol engine – good for about 295kW/560Nm – while a 3.0-litre V6 turbo-diesel (with around 180kW/570Nm) is anticipated further down the track.
Ateco promises to deliver "best-in-class towing, power, cab size and cargo space" – the tub length measures nearly 2m long and will include options like the neatly integrated RamBox storage system – that should provide it with a unique position against likely rivals such as the Ford Ranger Raptor, Holden/HSV Colorado SportsCat and V6-powered versions of the Mercedes-Benz X-Class and Volkswagen Amarok.
A dual cab body style is certain, but a crew cab might also form part of ASV's Ram 1500 range here. Stand by for further details as they come to hand.