Queensland contractor Applied Electro fits out grain storage facility
This NECA Queensland Excellence Award-winning project required Applied Electro to provide a rapid installation into a grain storage facility that had to meet the latest Australian hazards area Standards.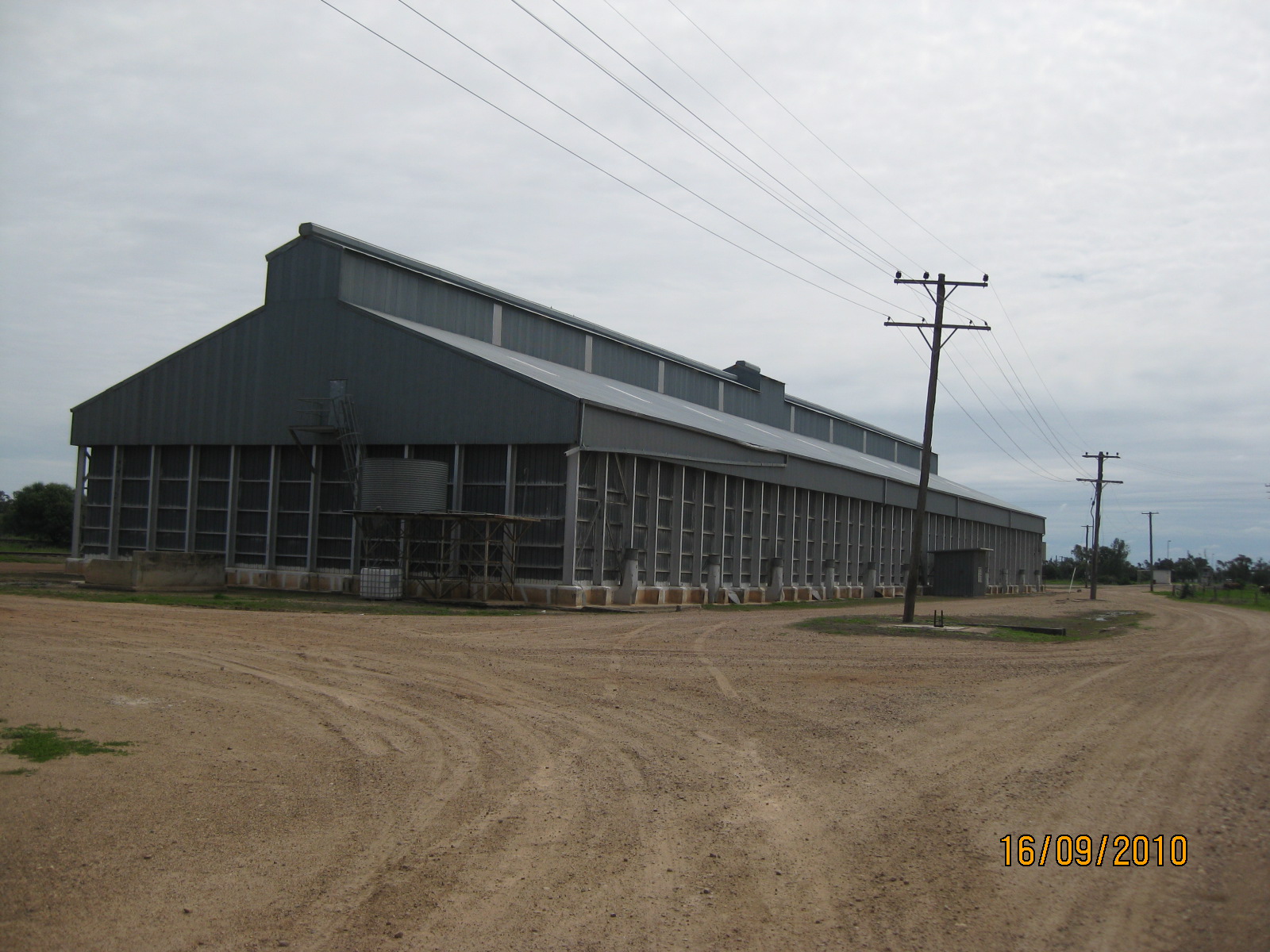 Carrying out work in a hazardous area can complicate even the simplest of installations, but combine this with a timeframe that is half of your usual expected allocation, and you have an even trickier job on your hands.
That is what South East Queensland-based contractors, Applied Electro Systems were up against when they won the contract to re-build and upgrade the GrainCorp Storage Shed in Boggabill, just outside Goondiwindi. The original 1968 facility had been hit by a storm, so Applied Electro had to remove storm damaged electricals, supply temporary power and reinstate the entire installation. Because the facility is used to store grain, which is considered a highly combustible material, the whole project had to meet the current Australian Standards and classifications for hazardous areas.
Applied Electro business development manager Tom Neal says the company was chosen because of its track record of working in similar environments.
"Following the storm, Graincorp employed electrical consulting company Aurecon to go out and have a look at the site so they could get it back up and running before the first harvest.
"We were approached by Aurecon on behalf of Graincorp as we have a lot experience working in hazardous areas and many of our guys are properly trained for these situations. We're actually one of the only companies in South East Queensland that does hazardous area installations because we're fully trained and licensed to carry them out.
Because of the nature of the installation, the team couldn't use "off-the-shelf" equipment – it all had to be selected to suit the particular classification.
"All equipment has to be dust ignition proof (DIP) rated. We needed various equipment such as flameproof cables, stainless steel glands and hazards-area switches and isolators."
As well as the proper equipment knowledge, Applied Electro's staff has also received training and recognition by Certificates of Competency for the design, installation, maintenance and testing of electrical equipment and installation as outlined in AS/NZS4761 – Competencies for Working with Electrical Equipment for Hazardous Areas. This training covers modules: UTE NES 107 B – Install Explosion Protected Equipment and Wiring Systems, UTE NES 010 B – Report on Integrity of Explosion Protected Equipment, UTE NES 012 B – Attend to Breakdowns in Hazardous Areas, UTE NES 214 B – Maintain Equipment in Hazardous Areas, UTE NES 409 B – Close Inspection of Hazardous Area Installations.
Tom says a project of this nature would usually take the company around eight months to complete, however, because the client was based in the agricultural industry, harvest time was fast approaching, so the timeframe was shortened to just four months.
"We essentially had to double both our man power and our hours as it was critical that we met the deadline – there was absolutely no leeway," Tom says.
Consequently, every day was critical to the completion of the project, so work had to commence immediately, meaning that the installation was designed while the job was being carried out.
"We didn't get given the documents and direction we would usually receive as the farmers had no choice but to meet the harvest deadline – they can't harvest their crop and just leave it sitting in bins – so everything was being designed while we were installing. That made it a lot harder for us because we couldn't see what we were required to do in advance."
"So when it came to choosing equipment, we had to take some risks and make early choices ourselves, in liaison with Aurecon."
The installation included a new underground conveyer system, an overhead conveyer system, as well as general lighting and power.
"There was also a lot of instrumentation that needed to be implemented to enable to crop to be monitored in the shed. The conveyers had a number of local control stations and pull wire switches that run along the side to enable an emergency stop. We also installed temperature sensors that would recognise if the crop got above a certain temperature and would trigger a series of fans that run along the side of the shed, keeping it cool and avoiding any chance of combustion," says Applied Electro supervisor Tom Hutton.
Evidently the team already had a number of challenges to overcome and these were heightened further by the site's remote location.
"Because we were quite out of the way, there was a significant lead time source the gear from Brisbane and get it to the site on time," he says.
Tom Neal adds: "Not only that, but because we had a typical eight month job with only four months to complete it, the team inevitably got very stressed.
"And it's always a challenge keeping guys in a living away from home environment. Generally, the roster works on a three week on and one week off basis, but this wasn't an option in this case, due to the limited amount of guys we had who were licensed for hazardous installations. But these guys are long term employees, so as a favour to us, they decided to stay there for the entire four months. It was hard for them and their families, but when they came back, they all had a very long holiday!"
The entire project was a huge success for the team at Applied Electro and as a result, the company has since received further work from Graincorp and was even awarded the 2011 NECA Queensland Excellence Award in the Industrial – Small Projects category.
ADVERTISEMENT

ADVERTISEMENT