Philips Lighting launches Hue Sync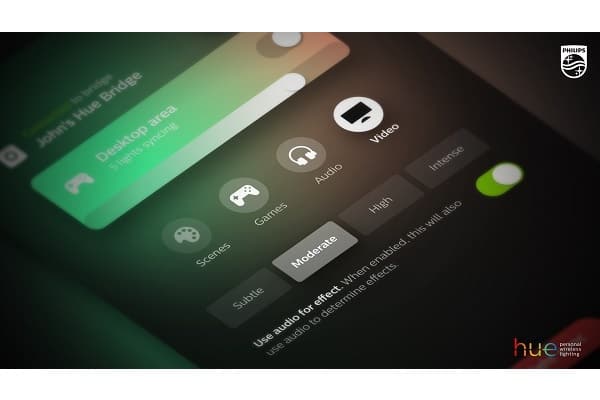 Signify has announced the global launch of Philips Hue Sync, a free app that enables users to perfectly synchronise Philips Hue lights with games, videos and music played on their computer.
The new entertainment software runs alongside the Philips Hue app and works on any Windows 10 or macOS (Sierra and later) computer.
"From our experience with entertainment pilots, we've refined the way lighting may be used with games, music and video to engage people. Hue Sync offers a unique way to simply match light effects to consumer's content in a fast and synchronised way," says Signify head of marketing and product management, home systems and luminaires Jasper Vervoort.
"By working with leading players in the entertainment industry we go even further.  The premiere video from Disney's DCappella band, Immortals, demonstrates the perfect sync between the colourful video and the immersive capabilities of Hue Sync."
The app's control panel has been designed for everyday use. After selection of the mode audio, video or gaming, users can sync their lights to the entertainment content on the computer with one press of the button.
Offering various customisation options, Philips Hue Sync is tailored so that the lighting experience meets user's personal preferences. The software offers a way to change the brightness levels and to adjust the speed in which lights are changing – users can select between 'subtle', 'moderate', 'high' and 'intense'.
For audio, Philips Hue Sync provides various colour palettes that go well with the different genres of music.
Philips Hue Sync can be enjoyed on a computer or laptop, as well as on a TV, by streaming content played on the computer via AirPlay to an Apple TV, Google Chromecast, Miracast and HDMI.