Peugeot E-Partner to electrify small van segment in Australia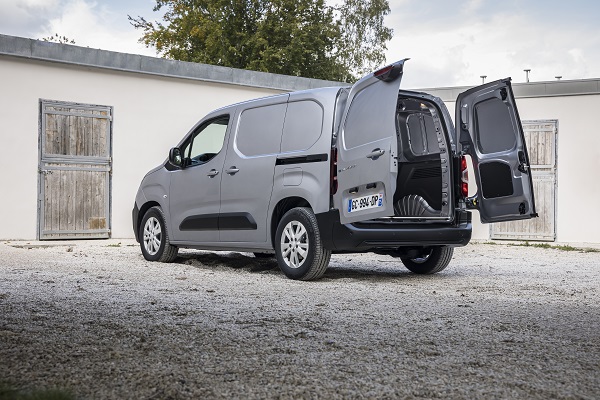 French automaker Peugeot has announced plans to launch its first all-electric vehicle in Australia in mid-2023. The Peugeot E-Partner, a small van that's sized to fit with parcel delivery operators and other small businesses looking for a space-efficient load lugger, will join a growing number of battery-powered light commercial vehicles entering the Australian market, as rapidly increasing uptake of electric vehicles on the private side begins to flow into the commercial sector.
The Peugeot E-Partner's main rival will be the similarly-sized Renault Kangoo E-Tech, which is also set to arrive in the country in 2023, and the Volkswagen ID. Buzz Cargo, due sometime before 2025. Another potential competitor includes the Mercedes-Benz eCitan, though Mercedes has yet to commit to bringing that variant of its small van to Australia.
The Peugeot E-Partner is equipped with a single electric motor powering the front wheels, providing 100kW of power and 260Nm of torque. A 50kWh lithium-ion battery stores enough energy for a claimed range of 275km on the WLPT standard, and with a 100kW fast charger the battery can be completely recharged in about 30 minutes. That range is on the low side for a modern EV, but the expectation is that E-Partner operators will be using the van on a back-to-base cycle, where frequent charging at an office, workshop or distribution centre can be carried out whenever the van is parked to extend its usable daily radius.
Some other compromises can't be avoided, however. The payload capacity of the E-Partner is similar to that of the diesel-powered Peugeot Partner at 898kg, but its towing capacity is reduced.
Electric vans are becoming increasingly popular in the European market, especially in urban areas with more stringent emissions regulations. They are also seen as a cost-effective alternative to traditional diesel-powered commercial vehicles thanks to lower maintenance requirements and lower per-kilometre operating costs.
Electric motors are more energy-efficient and require less maintenance than traditional internal combustion engines, which can save small businesses a considerable amount of money in fuel and maintenance costs – particularly businesses that operate a solar roof installation or have access to cheap energy.
The E-Partner's arrival in Australia will provide small-to-medium enterprises with another option for an eco-friendly commercial vehicle. Pricing and specifications for the Australian market have not yet been announced, but with its expected arrival in mid-2023, we can expect more details to be released in the coming months.
ADVERTISEMENT

ADVERTISEMENT